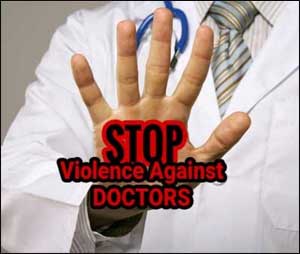 Jammu: A doctor at the district hospital in Jammu and Kashmirs Rajouri district has been assaulted allegedly by an attender of a patient, police said.
The accused was arrested later.
During admission of one Imran Nazir in the district hospital in Rajouri, there was a verbal duel between an attender of the patient and doctor Sachin on duty, a police official said.
This resulted in the doctor being assaulted, the official said.
A case was registered on the complaint and attender Suleman Nazir was arrested, he said, adding the entire matter is being probed.
0 comment(s) on Jammu & Kashmir: Doctor assaulted in Rajouri hospital