Jayalalithaa death Case: Apollo Hospital to submit reports in sealed cover to HC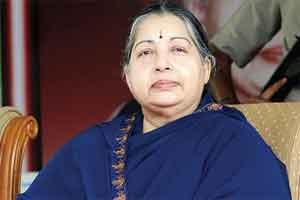 Chennai: Days after the Madras High Court expressed doubt over the circumstances leading to the death of former Tamil Nadu chief minister J. Jayalalithaa, the Apollo Hospital in their argument stated that it will file a response petition in a sealed cover to the court.
The hospital in their argument said that it is ready to submit all medical reports and discharge summary in a 'sealed cover' to the Madras High Court.
With the state government seeking time to submit details, High Court Chief Justice Sanjay Kishan Kaul posted the case for further hearing for February 23.
Chief Justice Kaul said that only after seeing the counter filed by the state and central governments, would it will decide the maintainability of other three petitions, as none of the petitions were filed by Jayalalithaa's blood relatives.
Chief Justice Kaul also raised concern as to what is the locus standi of the petitioners, when none of the blood relatives have approached the court, and why had the petitioners filed the case.
He asked, "What is the locus standi of petitioners when none of the blood relatives have approached court?"
Earlier on January 6, the Madras High Court had dismissed a Public Interest Litigation (PIL) seeking direction to Centre to announce Bharat Ratna for Jayalalithaa.
Jayalalithaa was declared dead on December 5 after suffering a cardiac arrest a day earlier. She had been hospitalised at Apollo Hospital on September 22 with fever and dehydration. Medical bulletins issued by the hospital initially stated that the Chief Minister was stable, under treatment and required rest.