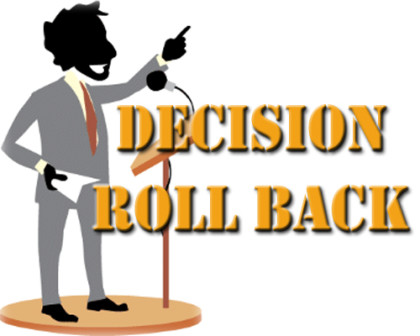 After going on a day long protest over the issue of leaves system in Jharkhand  the district level doctors will now wear a black ribbon to mark their continuation of protest over the issue. This move comes even after the state Chief Minister, Raghubar Das is reported to have given his assurance on the matter that the doctors will not be required to take permission from the gram panchayat, as indicated earlier.
On Saturday, 1880 doctors under the banner of Jharkhand Health Service Association had gone on strike to protest the new leave system introduced by the state government under which the village-heads would be the granting authority to give leave. It was also alleged that two patients in Palamau district had died on Saturday allegedly due to lack of medical treatment as doctors across the state went on mass leave.
TOI reported that government succumbing to the pressure of doctors had decided to roll back the system to taking leaves from the mukhiya, indicating that  medical officers would now seek approval of leaves from the civil surgeon and medical officers would grant leave to the doctors at the panchayat level.
This action still has not gone well with the Jharkhand Health Service Association, whose President Dr Bimlesh Kumar Singh told Medical Dialogues, " We have come to know that the CM has made such a statement, but have not received any formal communication from the government regarding this. So, as a mark to continue our protests we are going to wear black ribbon and share our dissent. As a step forward, we are calling for mass resignation of doctors from all districts."
Read Also
0 comment(s) on Jharkhand doctors to wear black ribbons to continue protest against the leave system