Jharkhand govt gears up to fight malnutrition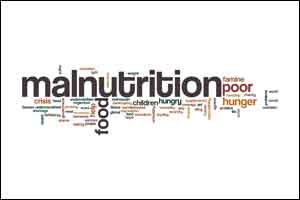 Ranchi: Jharkhand Chief Minister Raghubar Das has vowed to intensify fight against malnourishment and declared 2018 as "Nirog Bal Varsh".
Chairing a meeting to review the progress of the states nourishment mission, the chief minister said malnourishment was a big problem for Jharkhand and the government's priority was to make the state free from the menace in the next three to four years.
"The year 2018 will be observed as Nirog Bal Varsh. This will be a major step in our fight against malnourishment in Jharkhand," an official release issued by the government said.
 Long-term schemes have to be initiated to deal with the problem, he said.


"Everyday milk would be made available for two lakh children in government schools," the CM assured, adding that support would be sought from MLAs, businessmen and entrepreneurs for the programme.

Das also urged the social welfare department and the health department to work in tandem with the best interests of the people in mind.

"The aim is to bring Jharkhand among the top ten nourished states in the country in the next three to four years," the chief minister added.