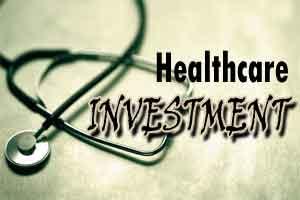 Chief minister of Jharkhand Raghubir Das has recently inaugurated infrastructure projects worth 7.77 crores at the state-run MGM medical college.
The project involved setting up an AC auditorium and a library at a four storied building at the college premise. These building have been constructed as per the specifications of the MCI.
While appreciating the efforts of the college management, the chief minister is also implied to have said that an e-library and wifi facility will soon be a part of the college infrastructure. He also stressed that the government is giving priority to address the issue of shortage of doctors and has recruited 400 doctors in the recent time.
The auditorium constructed by the engineering cell of the college has a capacity to accommodate 800 people. Around 3.94 crore has been spent to adopt latest equipments like projector and generator capacity in the auditorium. The library had been set up with an additional investment of 3.84 crore.
As reported by Telegraph, Addressing the inaugural function at the new hall, chief minister Raghubar Das praised the facilities, promised an e-library and wi-fi soon and appealed to MBBS students to focus on medical research.
"My government's focus is to ensure quality-based higher education. With changing times, everything needs to be hi-tech. We will ensure the college soon gets an e-library and wi-fi facility," Das said.
State food and civil supplies minister Saryu Roy, who is also a local legislator (Jamshedpur West), said that a new chapter has been added to the history of medical college. "With the construction of the new auditorium, the college can now host even national level seminars.
As reported by Avenuemail, The students and faculty members should make best use of the new infrastructure," he said.
The auditorium constructed by the engineering cell of the health department is well equipped with modern facilities.
It has a capacity of 800 people. It has projector and generator facility, the auditorium will be able to host big functions, seminars and medical conferences.
The library building houses a spacious parking and a canteen on its ground floor. The library with huge collection of subject books and medical journals is located on the first floor.
The second floor of the building houses the record room while the third floor has an examination hall. The library building entailed an investment of Rs 3.83 crore.

0 comment(s) on Jharkhand: Projects worth Rs 7.77 crores inaugurated at MGM medical college