Jharkhand: Smart Syringes to be used for polio vaccines in children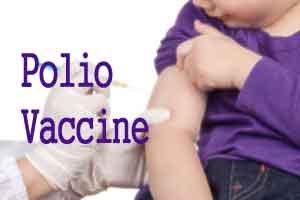 Jharkhand state health, education and family welfare department will be using smart syringes to inject polio vaccine in children.

These are auto-disposable syringes, to be used from next month, will be used to give third dosage of polio in a major vaccination drive beginning from the first week of April. At least Eight lakh children are expected to be a part of this initiative by the state government.

The smart syringes concept may be later applied for use in primary and community health centres, subdivisional and district hospitals and the three medical colleges from the next financial year. This will keep in check the rampant use of re-used syringes in these facilities.

State immunization officer Dr Ajit Prasad has confirmed the news implying that these new syringes will be used to administer the third dose to the two oral drops.

As reported by TOI, "The first two drops to these children have been administered orally. The new vaccination will be administered as per mandates of the World Health Organization (WHO)," Prasad said.

In the first phase, smart syringes will be used to administer polio vaccines to at least 28,000 children, the department said.

The smart syringes prevent re-use on its own as the plunger breaks down after a single use. "The syringes will largely prevent re-use, cases of which are reported from government hospitals," said Dr Pravin Chandra, director in chief of state health services. "The procurement of syringes is underway," Chandra added.