Jharkhand to Engage Private practitioners on On-Call Basis to meet doctor shortage in public sector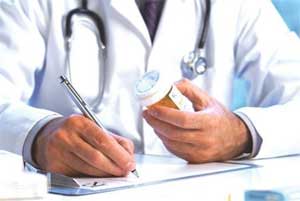 Ranchi: In a move to catalyze Ayushman Bharat Pradhan Mantri Jan Arogya Yojana (ABPJAY) the state health department has eyes on doctors from private sector to bring them to treat patients in rural health centres. This the government plans to be done on an on-call basis.
According to recent media reports, the health department has shown green flag to a proposal that will allow the district health organization to constitute a panel of surgeons, paediatricians, gynaecologists, physicians and other specialists. The panel will visit block and community hospitals and treat patients as and when required.
The community and block hospitals across the district will be identified to form five clusters, as the project proposes. Periodic health camps will be held by each cluster with one designated facility.
"Medical cases such as typhoid, jaundice among others, surgeries such as that of hydrocele, gall bladder and others will be performed in such camps. Empanelled doctors and paramedics will be sent at these camps to attend the patients and operate upon them," civil surgeon (Ranchi) Dr VB Prasad told TOI.
He further added that the scheme will be rolled out by February, once a few provisions of Ayushman Bharat Pradhan Mantri Jan Arogya Yojana are approved by the health department. Treatments under Ayushman Bharat has provisions for 25% of the claim amount for hospitals, paramedics and doctors, Prasad added while explaining the mode of remuneration.
"A cap will be fixed for doctors and paramedics for one (medical) case. The camps will be organized in a way that one doctor can attend to or operate many patients during their single visit so that they can earn handsomely," Prasad added.
The model will be first given a test drive in a few block of districts of the state where there is maximum shortage of doctors. It is reported that in 18 blocks of district, there is only one orthopaedician, three physicians, four surgeons and a few gynaecologists to cater to a staggering population of 30 lakh
"If successful, this model can be replicated across the state to mitigate crisis of doctors in rural healthcare centres," health secretary Nitin Madan Kulkarni told the daily.
The department has estimated nearly 5000 posts of doctors lying empty across the state against a sanctioned strength of 9000. A large number of specialist doctors appointed since 2015 have not joined at their respective places of postings, mostly in rural areas of Jharkhand.
Also Read: Nadda urges private hospitals to set up Centres in rural areas