Jipmer to establish telemedicine centers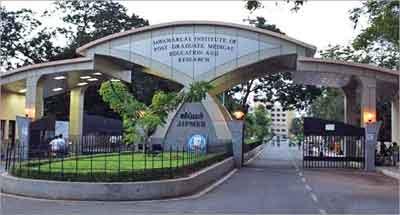 Puducherry: Ministry of Health & Family Welfare (MOHFW) in collaboration with Department of Space (ISRO), Government of India has identified Jipmer as Regional Resource Centre (RRC) of Telemedicine for South India to coordinate in establishing Telemedicine Centres for Virtual Consultations of important pilgrimage places in four cities of South India.

The temple cities are Tirumala Tirupati Devasthanam (TTD) Temple in Tirumala in Andhra Pradesh, Guruvayoor Temple in Trichur in Kerala, Ramanathasamy Temple in Rameswaram and Madurai Meenakshi Amman Temple in Madurai in Tamil Nadu.

According to a Jipmer release on Wednesday, in 2015 JIPMER has already established a Telemedicine Centre for pilgrims of Sabarimala Temple in Kerala and has been providing online Tele-Consultations through Space Satellite Technology provided by Indian Space Research Organization (ISRO).

Every year thousands of pilgrims visiting these temples are getting various injuries due to stampede and many old aged pilgrims faint due to various medical illnesses and they need immediate specialist opinion to save their lives. JIPMER being an Institute of National Importance fully equipped with all Specialties is capable to provide Tele-Consultations. In this regard, JIPMER has already developed a 24x7 Telemedicine Centre in Casualty to provide online Tele-consultations free of cost, the release said.