JIPMER to send another medical team to Kerala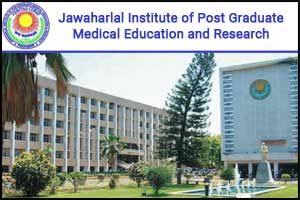 Puducherry: Jawaharlal Institute of Postgraduate Medical Education and Research (JIPMER) here will be sending another medical team to Kerala next week to undertake relief works.

According to a JIPMER statement on Thursday, volunteers among faculty, Residents, staff and students are part of the medical team.

The 35 member medical team Jipmer already sent saw over 800 patients in 10 relief camps and PHCs on August 21 and 22 in Wayanad. 42 patients were referred for higher centers. The teams also conducted health education in 10 relief camps. On a request from DMO Trichur on Aug 22 for Medical Relief team, the Jipmer team proceeded to Trichur and reached Trichur on August 23.

The flood relief materials collected at the JIPMER Auditorium coordinated by Dr Sreerag, Dr Biju and Dr Hari and donated by the students, faculty, staff, as well as other educational institutions like PEC and handed over here and contributed by many well wishers including 5 tons of bleaching powder and 5 tons of sodium hypochlorite arranged by a few IT engineers in Bangalore was sent from JIPMER to Trichur by a 15 Ton Lorry on 22 Aug, the statement said.