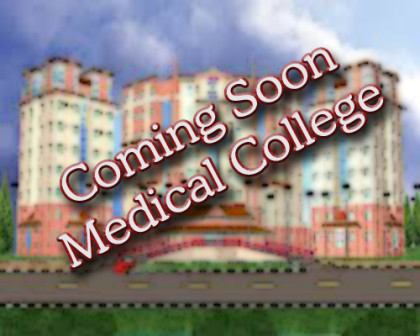 J&K: With five new medical colleges proposed in the state still waiting for an approval from the Empowered Committee (EC) of Government of India (GoI), the final call for their establishment is yet to be taken.
M K Dwiwedi, Commissioner Secretary, Health and Medical Education department has implied in his statement that the department has recently given a power point presentation for their exact requirements to establish the colleges in the state. Now the matter is lying with the GOI for a final go ahead, after the presentation was okayed by them.
As reported by a local daily, Dwiwedi said there is an Empowered Committee within the Ministry of Health and Family Welfare, Government of India that accepts the power point presentations from various states and after studying various parameters, it gives final approval for the establishment of medical colleges.
"In the meeting of EC, we also participated and gave a power point presentation in which we gave detailed resume of availability of land, progress in the land acquisition and various other requirements. Our presentation was also accepted by the EC but it is yet to give its final approval," Dwiwedi said.
In his brief, Dwiwedi has further implied that after receiving an approval, GOI will be releasing funds for the state to set up these five new colleges. The ratio for allocation of funds will be 90 per cent expenditure to be borne by the Centre and 10 per cent to be borne by the state government. This is a ration estimate on the total cost for establishment. The new locations identified include Anantnag, Baramulla, Rajouri, Doda and Kathua districts of the state at the cost of around Rs 180 crore each.
0 comment(s) on Jammu and Kashmir: five medical colleges wait for approval from government