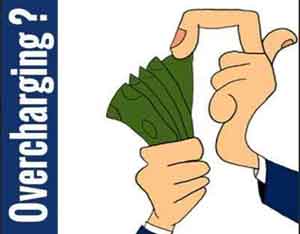 Jammu: Jammu and Kashmir Health Department ordered sealing of five chemist shops being run in state-run hospitals over an allegation of overcharging.
"We had received complaints of overcharging on medicines and surgical items being sold by fixed priced shops in the state-run health institutions, including the Government Medical College Hospital, Jammu.
On the directions of Health Minister Bali Bhagat, immediate action was taken," an official here said.
He further said that Sanyog Pharmacy at Government Medical Hospital, Jammu; Super Specialty Hospital (SSH), Jammu; Chest Disease Hospital (CD) Hospital, Jammu; Sri Maharaja Gulab Singh (SMGS) Hospital, Jammu and Civil Hospital Gandhi Nagar have been closed.
"Directions have also been issued to the Drugs and Food Control Organisation of Jammu and Kashmir to ensure that the shops display the MRP of all medicines, along with discounted rates, outside their outlets," the official added.
0 comment(s) on J&K Health Department orders sealing of 5 fare price chemist shops