JK health min orders suspension of 4 doctors,19 paramedics in Jammu, Rajouri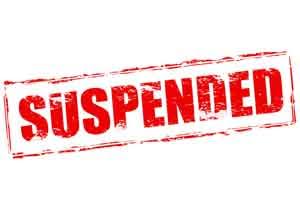 Jammu
: Jammu and Kashmir Health Minister Bali Bhagat today ordered suspension of 23 officials -- 4 doctors and 19 paramedics -- in Jammu and Rajouri districts, taking a serious note of absenteeism.
An official spokesman said the minister suspended the 23 officials in Chowki Chowra block of Jammu and Sunderbani block of Rajouri district during a surprise visit.
 During the inspection of an emergency hospital in Chowki Chowra, he found three doctors, including a Block Medical Officer (BMO), and 17 paramedics absent from duty and ordered their immediate suspension.
 While inspecting Sub Division Hospital (SDH) in Sunderbani, he found one medical officer and two paramedics absent, following which he ordered their suspension, he said.
Taking serious note of absenteeism, the minister said the government would not tolerate lethargic attitude and such acts would be dealt with severely.
He called upon the heads of institutions to monitor the attendance of all employees on a regular basis so that the patient care did not suffer.
Bali directed the director of health services and CMOs of all districts to conduct regular inspections of the health institutions.