Apply now At AIIMS Bhubaneswar: Vacancies released For Junior Medical Officer Post, Details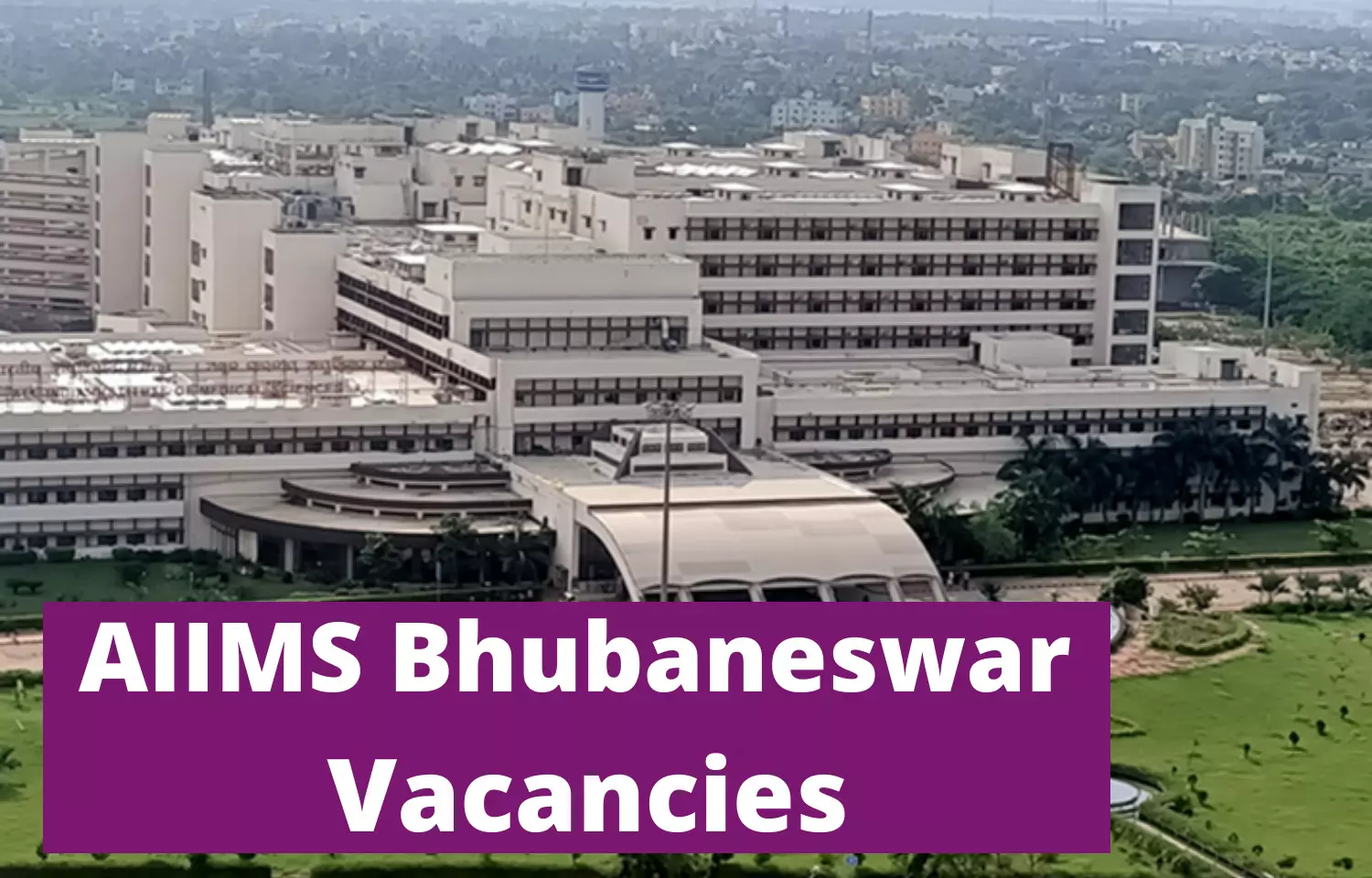 Bhubaneswar: The All India Institute of Medical Sciences, (AIIMS Bhubaneswar) has released vacancies for the Junior Medical Officer post in multiple departments in this institute.
AIIMS, Bhubaneswar has been established as an Autonomous Institution and Institute of National Importance through the All India Institute of Medical Sciences (Amendment) Act, 2012. By virtue of this Act, the Institute grants its own medical degrees and other academic distinctions.
Vacancy Details:
Total no of Vacancies: 01
Last date of Application: 15th December 2021.
Date of Interview: 17th December 2021.
Venue and Reporting Time For Interview: Board Room, 1st Floor, Academic Block, AIIMS Bhubaneswar At 10 AM.
For more details about Qualification, Age, Pay Allowances, and much more click on the given link:
https://medicaljob.in/jobs.php?post_type=&job_tags=AIIMS+Bhubaneswar+vacancies&location=&job_sector=all
How to Apply?
1. The interested candidates must send the soft copy of relevant documents (duly filled application form (as per prescribed Proforma), Updated Curriculum Vitae (CV), and experiences certificates) on Email ID: surg_mithilesh@aiimsbhubaneswar.edu.in
2. Please DO NOT upload any other certificate or documents other than those mentioned above.
3. Applications as received will be screened and only those candidates who fulfill the eligibility criteria supported by documentary evidence will be called for interview.
4. The name of the provisionally eligible candidates to appear for an interview will be uploaded to the institute (AIIMS) website.
5. No separate personal communication with any candidates will be done. Therefore, candidates are advised to watch our website regularly
6. For interview: Candidate should bring duly filled application form (as per prescribed Proforma), Updated Curriculum Vitae (CV) and all original certificates of educational qualifications, experiences certificates, Passport size photo (2 in no), and a set of photocopies at the time of interview.
7. No candidates whose name(s) is not uploaded to our website will be allowed to appear in the interview.

What are the Terms and Conditions?
1. These are tenure vacancies under the funded projects and are not employed for AIIMS Bhubaneswar pay roll.
2. Employment will automatically terminate upon completion of the project and there is no liability for permanent employment on AIIMS Bhubaneswar or Principal investigator.
3. No TA/DA will be paid for attending the Interview.