APPLY NOW At JIPMER Puducherry For Senior Resident Post Vacancies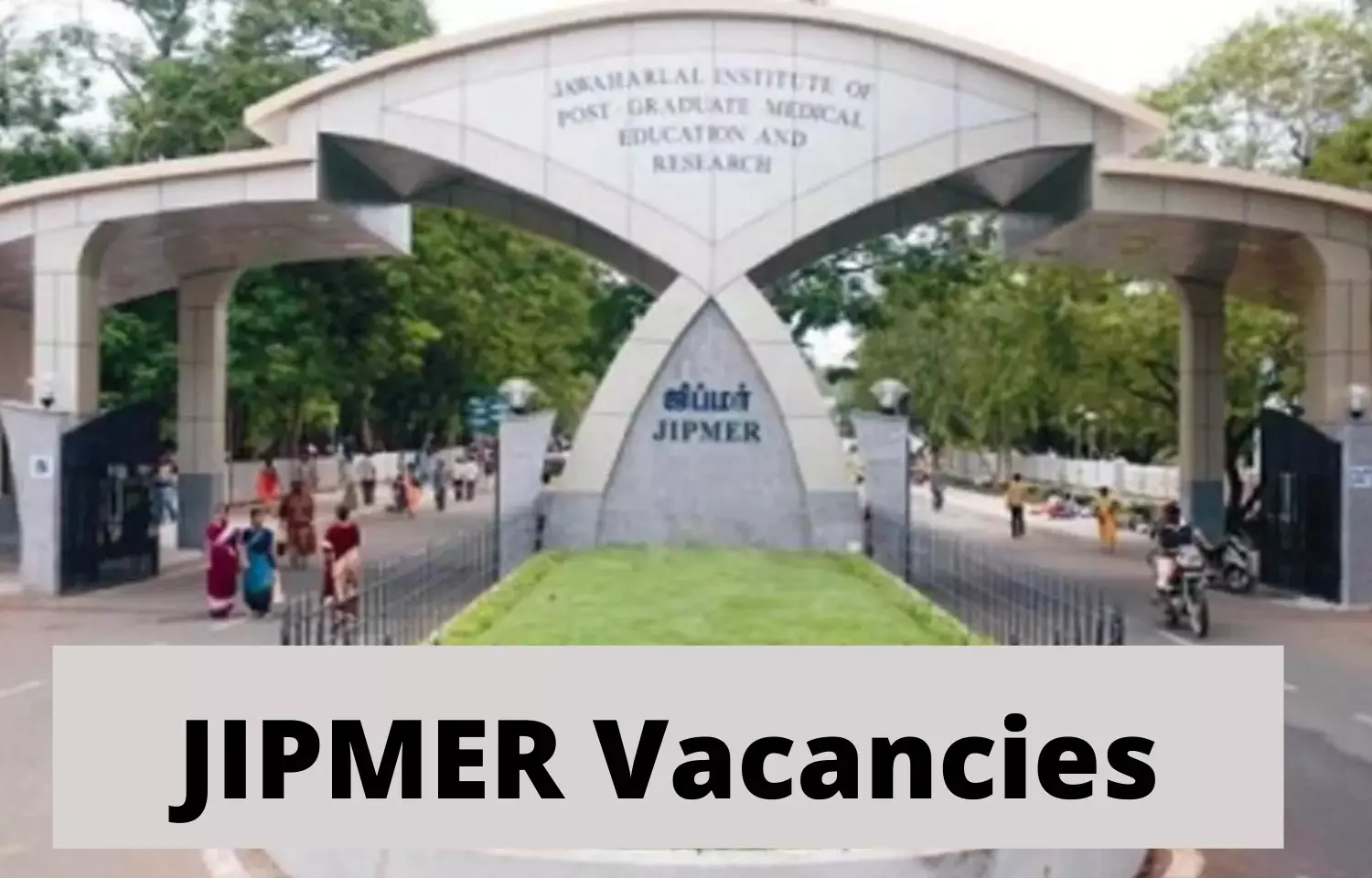 Puducherry: The Jawaharlal Institute of Postgraduate Medical Education and Research (JIPMER) has released vacancies for the post of Senior Resident on an Ad hoc Basis in different departments.
JIPMER became an institution of national importance under the Ministry of Health and Family Welfare, Government of India in the year 2008. JIPMER was first established on 1 January 1823 and it is the oldest institute to teach European medicine in Asia.
Vacancy Details:
Total no of vacancies: 07
The vacancies are in the Department of - CTVS, Medical Oncology, Nephrology, Neurology, Paediatric Surgery, Physical Medicine and Rehabilitation, and Plastic Surgery.
Last Date of Application: 10th November 2021.
Date of Interview: 12th November 2021.
For more details about Qualification, Age, and Pay Allowance and much more, click on the given link:
https://medicaljob.in/jobs.php?post_type=&job_tags=JIPMER+Vacancies&location=&job_sector=all
HOW TO APPLY?

Submission of application: Through Online mode only.
1. Candidates are informed to apply online mode only.
(Any other mode of applications will not be accepted/considered)
2. Log on to link in the Home page https://www.jipmer.edu.in and click "Apply on-line to the post of Senior Resident at JIPMER, Puducherry".
(OR)
The candidate should click the following link (Ctrl + Click) or copy and paste the URL in Google Chrome / Internet Explorer / Mozilla Firefox. https://forms.gle/LB2ssTTmkYeS4HXM9
3. The candidate should acquaint himself/herself with all requirements with regard to filling up the application online.
4. The last date of submission of the online application is 10-11-2021 (Wednesday) till 04.30 PM.
5. Candidates are advised NOT TO SEND HARD COPY of the application with documents by postal/courier/by hand.
SELECTION PROCEDURE:-
1. In case if more applications are received, then the competent authority may shortlist the candidates for interview. The shortlisting is based on criteria fixed by the competent authority.
2. The purpose of shortlisting candidates is to restrict, to a reasonable limit, the number of candidates to be called for interview keeping in view the number of posts available at a time, the number of candidates satisfying the Essential Qualifications and other conditions prescribed.
3. Selection process for the post of Senior Resident will include review of academic, research credentials including publications, academic awards, research paper, presentation in conferences and performance in video conferencing interview.
Also Read:UPSC Announces Vacancies For Ayurveda, Unani Medical Officers At AYUSH Ministry, Apply Now