Walk In Interview At ESIC Hospital Faridabad For Super Specialists Post, details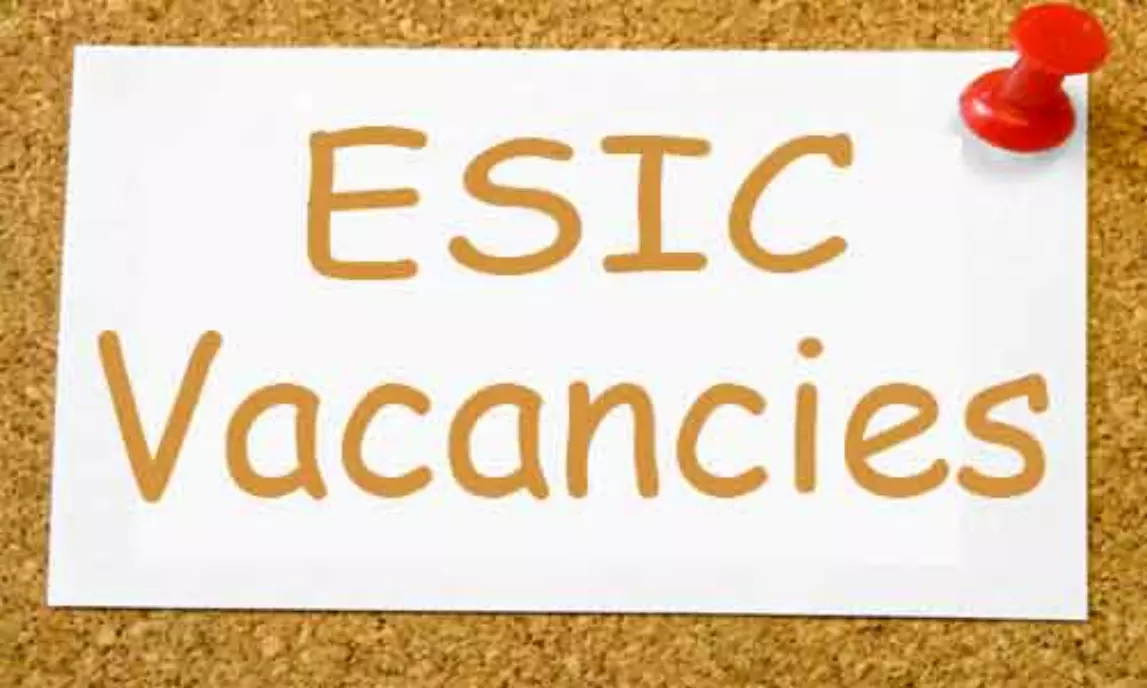 Faridabad: The Employees State Insurance Corporation Medical College and Hospital, (ESIC Hospital Faridabad) has released 22 vacancies for Super Specialists posts on Contractual Basis. The selection will be done based on the Interview.
ESIC Medical College and Hospital, Faridabad is a more than 500 bedded multi-specialty hospital attached to the College. It was started in 2013 became operational in 2014. ESIC Act, 1948(ESI Act), by the Parliament was the first major legislation on social Security for workers in independent India. It was a time when the industry was still in a nascent stage and the country was heavily dependent on an assortment of imported goods from the developed or fast-developing countries. The deployment of manpower in manufacturing processes was limited to a few select industries such as jute, textile, chemicals, etc.
Vacancy Details:
Total no of vacancies: 22
The vacancies are in the Department of- Nephrology, Medical Oncology, Cardiology, Neurology, Rheumatology, Gastroenterology, Endocrinology & Metabolism, Anesthesiology, Urology, and Cardiothoracic Surgery.
Date of Walk-in-Interview: 11th December 2020.
For more details about Qualification, Age, and Pay Allowance and much more, click on the given link:
https://medicaljob.in/jobs.php?post_type=&job_tags=esic+faridabad+vacancies&location=&job_sector=all
Application Process:-
1. The candidates may ascertain their eligibility and walk-in- for an interview on the appointed day One Hour before the scheduled time of interview at the venue.
What are the General Conditions?
a) Mere submission of an application does not confer any right to the candidate to be interviewed.
b) Application should be submitted in the prescribed format only. The applications found to be incomplete will be summarily rejected.
c) Wrong declarations/submission of false information or any other action contrary to law shall lead to cancellation of the candidature at any stage.
d) Opportunity of an interview given to candidates will be on a provisional basis.
e) No Forms will be accepted after 10:00 am under any circumstances.
f) The interviews shall be conducted at DEAN OFFICE, ESIC MEDICAL COLLEGE, NH -3, NIT, FARIDABAD. However, ESIC reserves the right to change the centre, if needed.
Also Read:JOB ALERT: AIIMS Raipur Releases Vacancies For Assistant Professor Post In Various Departments