JP Nadda's Surprise Inspection of Safdarjung Hospital: Highlights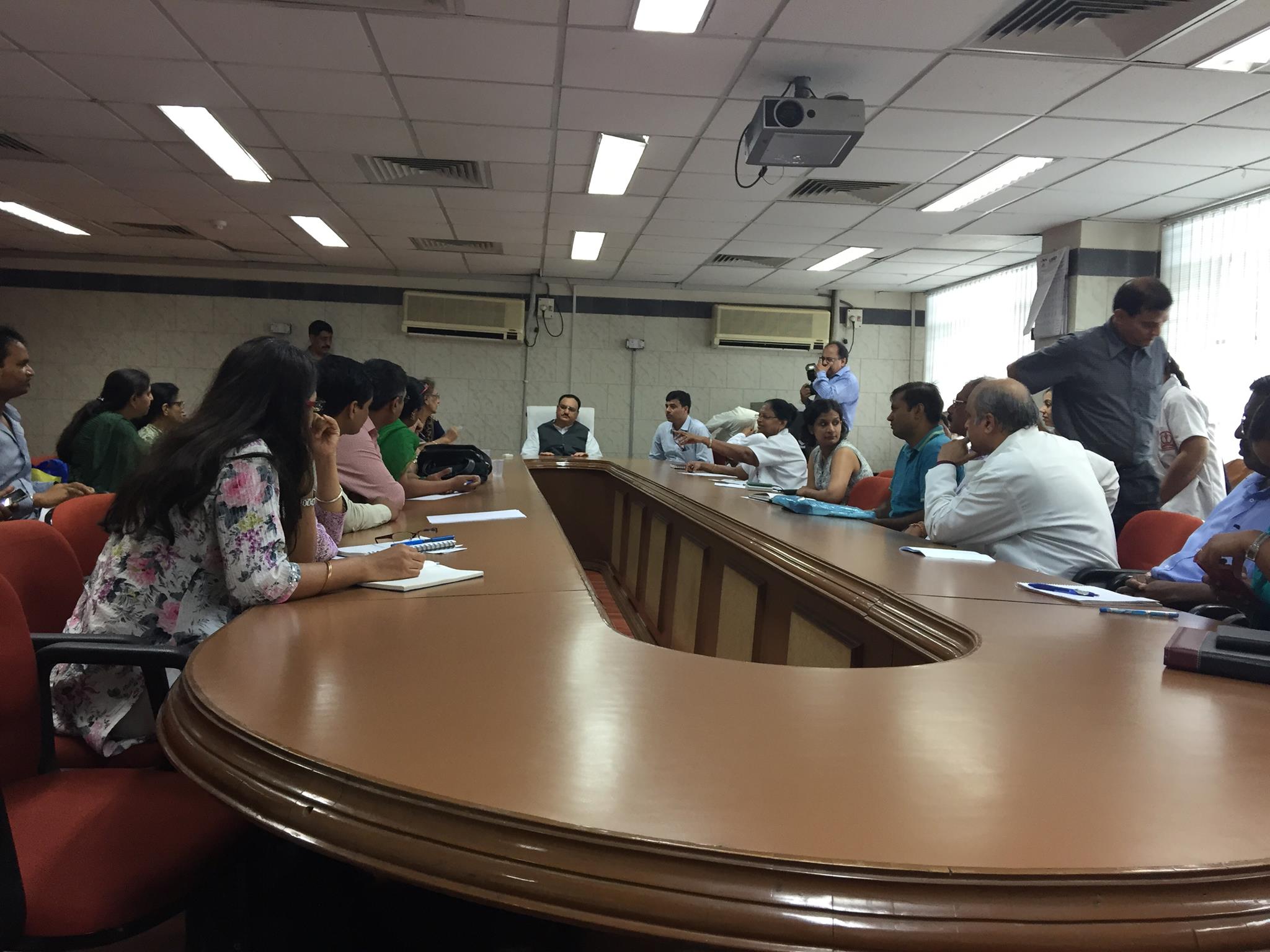 Union Health Minister, JP Nadda, made a surprise visit to Safdarjung Hospital recently to assess the administrative and infrastructural conditions at the premise. Mr. Nadda is reported to have inspected several key departments like those dealing with burns and plastic and maxillofacial surgery, as also the blood bank and the waste management wing.

Mr. JP Nadda made some key observations during his first such surprise visit. His comments ranged from directing the medical superintendent at the hospital to make it more patient friendly, keep cleanliness in the hospital by efficiently using the funds allocated for outsourcing waste management.

Mr. JP Nadda is also reported to have expressed dissatisfaction over the arrangement of handling dengue cases in the hospital. He directed the senior doctors to put up more number of beds for such patients.

He also visited the waste management site located behind the hospital and inquired about the process of dumping biomedical and the general waste generated from the hospital.

Explaining the process of the waste management at the hospital, the minister was told that Delhi Pollution Control Committee (DPCC) was involved in the hiring of the agencies to dump the waste. The minister also held a urgent meeting with the senior doctors of the hospital.

Given the growing dissatisfaction among the resident doctors of government hospitals in delhi, Nadda also made it a a point to meet the resident doctor association ( FORDA).He assured forda members about building new hostel for resident doctors, implementation of new residency scheme and recruitment of orderlies n nurses in safdarjung hospital.