Jubilant Life sciences received a go-ahead from USFDA for a new drug launch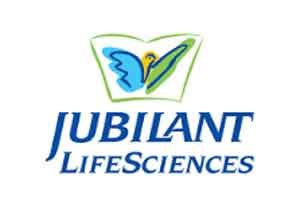 To market levofloxacin tablets for treating infections

Jubilant has its way to increase its portfolio of medicines marketed by the company. The Food and Drug Administration has given its approval to Jubilant to make available levofloxacin tablets, a drug to treat severe infections. Jubilant has acquired the rights to market generic version of Levaquin tablets in strengths of 250 mg and 500 mg in the American market.

The drug is used to treat adults infections including pneumonia, besides coming as a relief dosage for other severe infections such as bacterial sinusitis, chronic bronchitis, skin and skin structure infections, chronic bacterial prostatitis, urinary tract infections and inhalational anthrax.

As per the IMS data, the total market size for levofloxacin tablets stood at around USD 28 million per annum.As of March 31, 2015, Jubilant had a total of 806 filings for formulations of which 368 have been approved in various regions globally (source PTI).

This includes 72 abbreviated new drug applications (ANDAs) filed in the US, of which 38 have been approved. Jubilant shares were trading at Rs 179.45 apiece on BSE, up 5.22 per cent (source PTI).