Judge Loya death case: NCP demands narco test of Nagpur doctor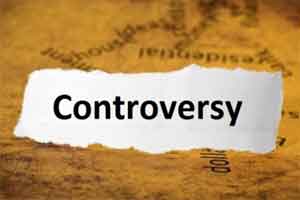 Mumbai
: On a day the Supreme Court ruled that special CBI judge B H Loya died of natural causes and dismissed pleas seeking an independent probe into his death, the NCP demanded a narco test be conducted on a doctor in Nagpur, who the party said had "supervised" the judges autopsy in 2014.
NCP spokesperson Nawab Malik said Dr Makrand Vyawhare is a close relative of BJP leader and Maharashtra Finance Minister Sudhir Mungantiwar.
 "The postmortem report of judge Loya was prepared under the supervision of Dr Vyawhare at the Nagpur Medical College," Malik told reporters here.
 He said some medical students had complained in 2015 that Dr Vyawhare had tried to pressure them to change the postmortem (PM) report of judge Loya.
"These students had said that Dr Vyawhare tried to pressure them into changing the PM report in 2015. Dr Vyawhare might have tried to do the same (trying to change Loyas autopsy report) in 2014. Hence, we demand that a narco test be conducted on him to ascertain the truth," Malik said.
Judge Loya had died allegedly of a cardiac arrest in Nagpur on December 1, 2014 when he had gone to attend the wedding of a colleagues daughter.
The top court today dubbed the PILs seeking an SIT probe into the death of judge Loya, who was hearing the high-profile Sohrabuddin Sheikh fake encounter case, as frivolous and motivated litigations to settle political scores and rivalry.
When contacted by PTI, Mungantiwar admitted that Dr Vyawhare is his relative.
However, he said Dr Vyawhare was in no way associated with judge Loyas autopsy.
"He is a relative of mine. However, the Supreme Court has already given its judgement and dismissed the petitions (demanding a probe into judge Loyas death)," he said.
Asked to comment on Maliks demand for a narco test on the doctor, Mungantiwar said, "If they (the Opposition) continue to indulge in cheap ways to get publicity, they will be dragged to court (by those who are being defamed)".
"The doctor has no relation whatsoever with judge Loyas autopsy. He neither conducted it nor he headed the department to have signed the postmortem report," the minister said.
Mungantiwar said the Opposition was levelling baseless allegations without proofs. "Had they submitted evidence in the apex court, they would not have been left red faced today," he said.
Loya and the four judges had travelled to Nagpur for the wedding and stayed at Ravi Bhawan, a government-run VIP guest house, where he suffered a cardiac arrest.
The issue of Loyas death had come under the spotlight in November last year after media reports quoting his sister had fuelled suspicion about circumstances surrounding it and its link to the Sohrabuddin case.
However, Loyas son had on January 14 said in Mumbai that his father had died of natural causes.