Judge rejects doctors lawsuit against Quackwatch website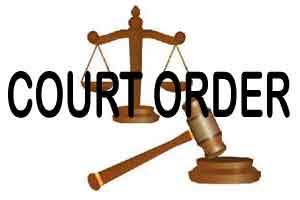 NEW YORK:  A lawsuit brought by two pioneers in the anti-aging movement who said an online article about them suggests they're quacks has been tossed out by a judge.
Dr. Robert Goldman and Dr. Ronald Klatz failed to allege in their lawsuit that a Quackwatch website article about them was false, U.S. District Judge Paul Gardephe ruled on Wednesday.
The doctors, both of Boca Raton, Florida, and Chicago, are co-founders of the not-for-profit American Academy of Anti-Aging Medicine and are licensed to practice medicine and surgery in Illinois.
They sued a retired psychiatrist, Dr. Stephen J. Barrett, of Chapel Hill, North Carolina, and his Quackwatch website, saying they learned in 2014 that the defendants' five-sentence 2000 article appeared high in internet search results during searches of the doctors' names.
The article said Klatz and Goldman in December 2000 agreed to pay $5,000 to Illinois and to stop identifying themselves as medical doctors in the state unless they obtained a license from the state Department of Professional Regulation.
The judge noted that the website never updated the article with a February 2006 finding by the department that the men have been licensed physicians and surgeons of osteopathic medicine in good standing in Illinois for more than 20 years and are allowed to do what a medical doctor may do in the state.
The judge noted that the doctors said in court papers that appearing on the website results in the false innuendo that the doctors are quacks or are involved in "something akin to health fraud."
He found that the doctors "have not made out a plausible claim for defamation by implication." He said the lawsuit, which sought $10 million and removal of the article, did not describe facts sufficient to demonstrate it was false to imply that they falsely pretended to have medical skills or knowledge.
The Quackwatch website describes itself as an international network of people concerned about health-related frauds, myths, fads, fallacies and misconduct.
Wesley Paul, a lawyer for Goldman and Klatz, said the doctors plan to refile their lawsuit "to show the merits of our case against Dr. Barrett and Quackbusters."
Charles Michael, an attorney representing Barrett and his website, said Thursday in a statement his firm took the case without fee because "we saw two multi-millionaire doctors who practice a dubious form of anti-aging 'medicine' trying to use litigation to bully a nonprofit website into deleting a news article that was completely truthful."
"They probably assumed that Dr. Barrett would simply delete the article rather than bother with the time and expense to litigate," he said. "They were wrong. Dr. Barrett chose to defend the case, and we were happy to help. I do not care for bullies - or quack doctors. The First Amendment allows Quackwatch to publish its article and keep it on the internet. We are pleased Judge Gardephe agreed."