Junior doctor found dead at AIIMS ( Update)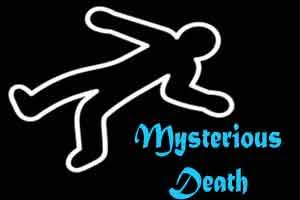 New Delhi: A 34-year-old junior resident doctor at the All India Institute of Medical Sciences was found dead in his hostel room here on Thursday, hospital authorities said. According to the officials, Kunal Gupta was pursuing his post graduation in AIIMS medicine department and was staying in the junior resident hostel in Masjid Moth area near the hospital.

"We have come to know that the deceased was addictive to alcohol and had not had food for the last three days. His body was found today (Thursday) around 11 a.m in his room which was bolted from inside before the doors were broken," said a senior official of the hospital. He said that no injury mark was found on the body of the deceased, who belongs to Hajipur in Bihar.

Earlier in 2014, a 20-year-old nursing student at AIIMS, depressed over her relations with her hostel superintendent and other members of the staff, committed suicide by hanging herself from the ceiling fan of her room.

Read also...