Kahin Bhi-Kabhi Bhi medical service launched by ESIC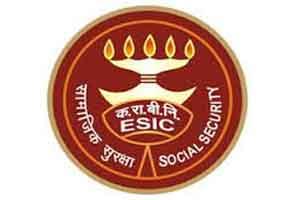 New Delhi: The Employees' State Insurance Corporation (ESIC) launched 'Kahin Bhi-Kabhi Bhi' medical service for its insured in the Delhi region under which the beneficiaries can visit day-care units for minor ailments.
Labour Minister Bandaru Dattatreya launched the facility and inaugurated the 6-bedded Day Care Unit of ESI Dispensary, Sector-7, Dwarka, here today, ESIC said in a press release.
Dattatreya said Dwarka ESIC dispensary has now become a complete unit in itself with medical facilities like general OPD care, family welfare services, full-time laboratory and X-ray and diagnostic care.
Now, insured persons and their family members of Delhi need not visit ESIC hospitals for minor ailments requiring only day care like diarrhoea, high fever, acute asthama attacks, abdominal pain, chest pain and the like.
Besides, in future, day care centres will be developed at three more ESIC dispensaries in Delhi with high OPD attendance in Nandnagari, Mangolpuri and Jwalapuri that will cover all zones of Delhi.
The minister further told the gathering that ESIC has decided to open 6-bedded day care centres at various ESI dispensaries all over the country.
These centres will become a complete unit in themselves with medical facilities. To further improve the medical services for patients from the working class, facilities like dental care, physiotherapy, X-ray plant on PPP model, mother and child tracking and courier services to deliver medicine at the doorstep of the insured will also be provided.
All 4 ESIC Hospitals of Delhi at Basaidarapur, Rohini, Okhla and Jhilmil will also be converted into super specialty hospitals, it said.
The minister added that ESIC has become one of the largest social security organisations, offering a better and brighter service to all the ESIC beneficiaries.