KARD STRIKE moves to day 5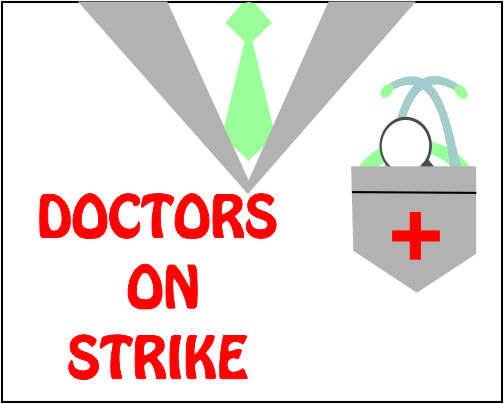 Its been 5 days since the resident doctors of Karnataka have been on strike. 5 days that wards have been in shambles and OPDs have been completely neglected, with consultants and senior doctors manning only the  emergencies. The IPDs and surgeries in government hospitals have tremendously gone down, with the doctors admitting concentrating only on emergency cases.

The resident doctors are still outside their hospitals sitting in dharna. Their main demand clearly stated is that of an increase in the stipend that was last done three years ago. They are yet to receive any response from the government. It seems that the entire state is going through a massive state of inconvenience, but for the authorities. The apathy of the government, not only towards the resident doctors, but also towards the patients is appalling. I am sure that even KARD didn't think that this would go this long.

Speaking about the duration of the strike, Dr Anudeep T.C, General Secretary, KARD said " Our intention of the strike is not to cause any inconvenience. We are striking to prove our point. But, it seems to be falling on deaf ears. We have not even as much got a verbal confirmation from the government.  Our strike will continue till the government responds."

The issue of the stipend was supposed to be taken up in the cabinet meeting today. However, the meeting has been cancelled, and doctors do not know when it will happen next.

Meanwhile, the strike continues.