................................ Advertisement ................................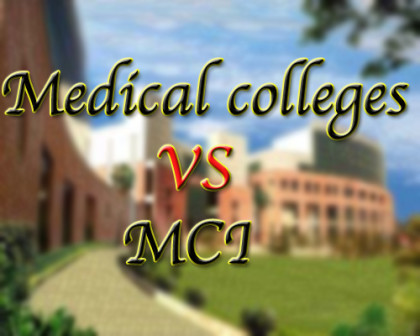 150 students of Shridevi Institute of Medical Sciences and Research Centre in Tumakuru city of Karnataka are likely to face a possibility of losing an academic year (2015-16).
An ongoing legal battle between the college and the MCI has put them in this worrisome situation. The Supreme Court has reportedly kept them in abeyance (temporary suspension sorts) admissions, until the matter is resolved.
The issue revolves around MCI refusing to grant permission to the college to admit students as they noted lack of infrastructure (at the premise). Following which, the college administration is reported to have challenged the decision in the High Court of Karnataka; also to obtain permission to admit the students.
Only basis the status quo, the Karnataka Examinations Authority (KEA) allocated MBBS seats to 60 students in the college in 2015-16. Sixty students received admission under CET quota, 60 students under COMEDK quota, and 30 students under management quota were admitted.
However, trouble only mounted after the MCI inspection team pointed to infrastructure inadequacy after their visit in January 2015.
................................ Advertisement ................................
As reported by Hindu, college authorities rectified the deficiencies and submitted a petition to the Union Ministry of Health and Family Welfare. The Health Department told the MCI to consider the request of the college for a second inspection. But the MCI declined the request.
Meanwhile, the college authorities approached the High Court again, where an interim order was passed to admit students for 2015-16. Later, the MCI approached the Supreme Court and questioned the admissions conducted by the college.
The Supreme Court directed the college to suspend the classes. Speaking to The Hindu , college principal S.D. Desai said: "We acted according to the court order. We are helpless." The matter will come up for hearing again before the Supreme Court on March 1, he said.
................................ Advertisement ................................
0 comment(s) on Karnataka: 150 medical students may lose an academic year