Karnataka: 18 women allege unwanted hysterectomies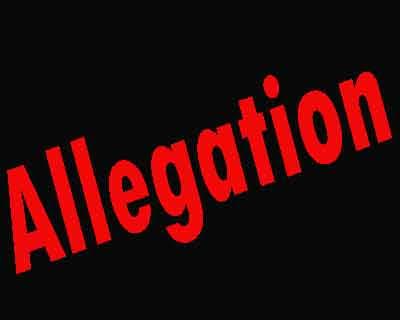 Karnataka: Reports of unnecessary surgeries are taking highlight in the state after 18 women approached the Health Minister, alleging unwanted hysterectomies by a surgeon of the Renebennur General Hospital in the past two years
This started with a women resident of Basalikatte tanda of Ranebennur, alleging that the doctors of General Hospital in Ranebennur had performed a hysterectomy two years ago when she was went the hospital with a simple stomach ache.
She informed the Hindu, "The doctor told me my uterus was damaged and that I had to undergo a surgery immediately. While I was being admitted, he asked my mother to arrange money and come back."
She further added that post the hysterectomy, she has been suffering from numerous side-effects. She claimed that she had given Rs 25,000 to the hospital.
More allegations have come into light on this issue, with 17 more women coming out and claiming that they underwent unnecessary hysterectomies at the Renebennur General Hospital. Another patient told the daily , "While the doctor tells us that he will not charge anything for the surgery, he prescribes medicines and consumables which are available only in Someshwara Medicals in Ranebennur. We have to buy these medicines — which cost nothing less than Rs. 20,000 — and give it to the doctor after which the surgery is done."
"The medicines and consumables again are routed back to the medical store and money is shared between the doctor and medical store owner", she added.
The group of 18 women who underwent the alleged unwanted hysterectomies at the Renebennur General Hospital , went to meet the Health Minister K.R. Ramesh Kumaron on Monday and demanded action against the general surgeon of the hospital, Shanta P. The health minister, ordering an inquiry is reported to have suspended the doctor.
In his statement, Health Minister said, "We have suspended the doctor after verifying the allegations. A probe will be conducted and the guilty will be dismissed from service," Mr. Kumar said. He informed last week,  one Dr. Dayanand was suspended following a probe into a similar case in Birur.
The patients have also approached the Human rights commission in this matter.