Karnataka: 47 Government hospitals to go online with registrations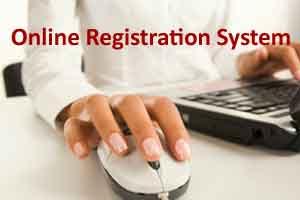 Bengaluru: The first week of March will see forty seven government hospitals on the union government's Online Registration System(ORS). Presently, KC General hospital and Samvaad Institute of Speech and Hearing and NIMHANS are the only three city based hospitals on the ORS.
The online registration system links various hospitals in the country for Aadhaar –based online registration and appointment system. The Hospital Management Information System (HMIS) under the ORS digitizes the counter based department registration system.
The National Health Mission's Nodal Officer, for 'e-hospital' Program, Dr. Ganesh H said, "In the first phase, 47 medical institutions have been chosen for which tender has already been invited. Patients can avail online registration facility. ORS will show the time during which consultants and specialists will be available. Lab reports can be received on a mobile application, including discharge summary. UHID is Aadhar-based so if they go for a referral to another hospital, there will be no repetition of tests and the doctor can easily view medical history."
A separate national identity number will be generated for doctors so that they alone can view the medical records of the patients. "We are using International Classification of Disease Code for diagnosis. That will prevent unnecessary tests that can be prescribed by doctors and pave way for ethical treatment. One does not need to carry hard copies of reports at every stage," he added.
"We are already having a trial run at Kolar district hospital. Even if the government hospital does not have a website, which is mostly the case, one can find the hospital on ors.gov.in. and register themselves. This includes 21 district hospitals and seven medical colleges under State Health Department. Interlinking of hospitals will also be done," he informed. The facility would be extended to all the one hundred and forty four taluk hospitals said Ganesh.
There are several other initiatives in the pipeline, which include programmer from Google which will help in the health department's inventory management. Biocon has inaugurated a eLAJ smart clinic on Tuesday, and Samsung will provide tablets to Primary Healthcare Centres. While Hewlett Packard plans to set up health kiosks in far flung areas.
Health Commissioner, Subodh Yadav had tweeted on Saturday saying, "Agreement with Samsung is getting finalised to provide and cover all primary health centres with tabs with suitable software to capture patients' information. This is the health department's third initiative under corporate social responsibility after Biocon and Hewlett Packard in recent times."
Joint director (medical) Manjunath B informed, "HP will set up five e-health kiosks in rural areas. These kiosks will be linked to a cloud that will connect them to physicians at KC General Hospital in Bengaluru. Samsung will provide 1,000 tabs in primary health centres," reports Indian Express.