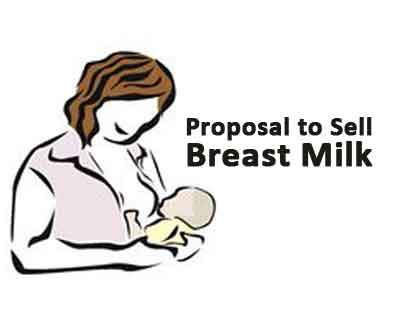 Bengaluru: A private firm "Neolacta Lifesciences Pvt. Ltd." is all set to sell breast milk collected at the Vani Vilas Hospital from mothers, outside the premises of the hospital, at the cost of Rs. 300 per 15 ml, if it gets acceptance from Bangalore Medical College and Research Institute (BMCRI). A proposal in this regard has been sent to the research institute by the said firm in May this year.
The proposal permits the company to sell breast milk collected from mothers at the said cost, within the entire state. However, it also mentions the provision of providing the milk to sick and preterm babies in Vani Vilas Hospital for free.
As per the proposal, the milk will be collected and transported to a "pharmaceutical grade" facility in Jigani. There it will be processed and then stored for supply to the babies.
As reported by The Hindu in its latest report, Satish Tiwari, National Convenor of Human Milk Banking Association (of India), said that although there are around 25 breast milk banks in the country, milk is not for sale in any bank.
If the said proposal is accepted by BMCRI, breast milk will be up for sale for the first time in the country.
Dr. Premlatha, Head of the Department of Paediatrics in Vani Vilas, said there was a need for a breast milk bank in the hospital as it attends to nearly 4,000 sick babies a year.
Objections 
Although the idea has benefits for the starving babies, who cannot get adequate milk from their mothers due to medical reasons, the proposal has been opposed by certain legal and medical fraternities within the state.
Breast feeding advocates and doctors have raised negative impacts of the idea of commercialization of human milk. They have called it exploitation of poor mothers within the state.
Asha Benakappa, director of the State-run Indira Gandhi Institute of Child Health stated, "Breast milk is tailor made and is specific to individual babies. The only way a poor woman can nourish her baby is with her own breast milk at no cost. If there is a market, she may sell it and make her baby a victim of malnutrition and death. This is nothing but exploitation of the poor and this may go the voluntary blood bank way."
In this regard, a doctor from the state, Dr. Tiwari have also questioned the proposal of selling mother milk and said that "The first condition for any human milk bank to come up is that it should not be for sale but for sick and preterm babies who are unable to get the required breast milk from their mothers. We have also framed guidelines for setting up the banks and are collaborating with the Union Health Ministry to train and provide guidance to set up more banks in government hospitals."
5 comment(s) on Karnataka: Breast Milk proposed to be sold at Hospitals