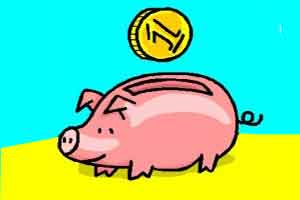 Karnataka: considering the rise in the number of government medical colleges in the state, the Directorate of Medical Education is seeking a higher allocation in the coming state budget.
The reason cited for an increase in allotment of funds from the current Rs 600 crore to Rs 2,000 crore is to meet the increasing expectation of delivery in the public health sector. There is also a need to add-up facilities, equipment and more.
The state is also set to witness setting up of six new medical colleges, if it receives an MCI nod. This will take the total tally to 22. The proposed sites for six new colleges are Chickballapur, Bengaluru, Tumakuru, Chikkamagaluru, Bagalkot and another in north Karnataka.
Sources have further implied on the details of the increase in fund allocation stating that for additional facilities, improving and developing existing infrastructure there is more requirement of funds. This is being sought separately by the directorate. Expenditure on salaries, drugs, food and other essentials in colleges and hospitals will continue to be borne by the government.
As reported by Hindu, the government medical colleges, with attached hospitals, are controlled by the directorate after the Health Department was bifurcated. Barring six new medical colleges that are awaiting approval from the Medical Council of India (MCI), there are 16 government medical colleges — including the oldest colleges in Mysuru, Ballari and Hubballi — in the State.
In the past few budgets, a sum of Rs 25 crore was allocated by the government to set up a trauma care unit in Mysure. It is also reported that Mysore Medical College and Research Institute (MMCRI), one of the oldest medical colleges in the country, had sought Rs. 120 crore for establishing a super-speciality hospital within the campus of its attached hospital – K R Hospital – here. This decision was also taken in the view of rising footfalls in the hospital whuch was leading to an increased pressure on the multi-speciality, 800-bed autonomous hospital.
0 comment(s) on Karnataka: directorate seeks fund allocation of Rs 2,000 crore in state budget