Karnataka Doctor Accused for Allegedly Raping Sportswoman for Two Years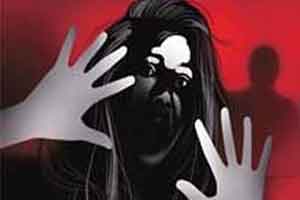 "The complainant has said the accused has repeatedly raped for over two years with hopes of marriage and then reneging on his promise. The accused is absconding and we are on the lookout" - Investigating Officer Dilip Tibile of Karveer Police Station
Kohlapur:
A complaint has been received at the Karveer Police Station where a renowned international-level sportswoman hailing from Maharashtra has accused a doctor of repeatedly raping her for over two years with keeping her under the promises of marriage.
"The complainant has said the accused has repeatedly raped for over two years with hopes of marriage and then reneging on his promise. The accused is absconding and we are on the lookout," Investigating Officer Dilip Tibile of Karveer Police Station told 
IANS
.
According to a judgment of Delhi high court, "entering into a sexual relationship with a woman after making her a false promise of marriage amounts to rape."
The IO informed the news agency that the complaint was received from the 33-year-old sportswoman against a doctor living in Gulbarga town in north Karnataka.
The woman alleged in her complaint that the two came in touch via social media in December 2016 and after some time, the doctor came to visit her in Kolhapur. Further, in the relationship, the doctor proposed to marry her, to which she agreed.
Subsequently, till March, he called her on two occasions to Goa and Bengaluru and sexually assaulted her, said Tibile.
According to the complaint, the argument between the two rose when she reminded him of the marriage proposal and the doctor bluntly refused to marry her.
Shocked, the sportswoman then threatened to lodge a police complaint further to which he allegedly snapped and warned her of dire consequences on social media and even threatened to kill her, according to her complaint.
Tibile stated that the Kolhapur Police has taken a serious note of the incidents and hence the officials have formed teams to hunt down the doctor who is currently absconding.
The Maharashtra Police has also sought the help from its Karnataka counterpart to help trace the accused doctor and bring him to justice.