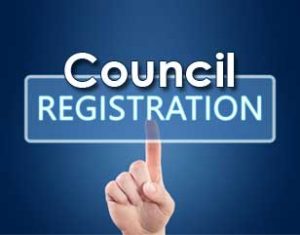 The Karnataka Medical Council Registration number that he had submitted to the hospital authorities actually belonged to another doctor. He soon resgined when confronted…
Bengaluru: With the rising menace of fake doctors and imposters roaming in white coats with stethoscopes, it is important that hospitals verify the credentials of the medical practitioners associated with them with the respective state medical councils.
This fact takes even more significance in the light of a recent case of the renowned Fortis Hospital, Bannerghatta Road, which hired a resident doctor, only to find that the credentials that he had submitted regarding Karnataka Medical council registration belonged to some other doctor.
Read Also: Karnataka Medical Council asks MCI to Investigate on Hair Transplant Chain
When the hospital confronted the "doctor" about the matter, he soon resigned. The hospital then informed the Karnataka Medical Council, which then filed a police complaint in the matter.
The New Indian Express reports about the case adding that the hospital did not disclose how long the doctor actually worked at the institute before the matter came to light.
It is reported that on August 10, 2018, a letter was addressed to the Karnataka Medical council Registrar from the Fortis Hospital Zonal Head, Human Resource, A V Balaji Babu, which stated "While verifying the registration number in the state medical council website, the name of another doctor showed up. When we enquired with Dr Ravi Patil, he informed us that there was a mistake from the KMC. He thereafter immediately resigned."
Confirming the incident to TNIE, the Fortis Spokesperson informed, "Dr Ravi Patil had joined as a resident doctor. We found that there was a discrepancy in the KMC number. We asked him to share all the relevant documents. When the doctor did not share the required credentials, we asked the doctor to leave immediately. We informed Karnataka Medical Council about this."
When asked if his clinical prescriptions were investigated by the hospital in the interest of patients' safety, they maintained that patients' safety was not jeopardised because as an RMO he did not see patients directly and was working under a senior consultant.
The State Medical Council on the other hand, acting on the complaint has gone ahead and approached the Puttenahalli Police Station.Dr Veerabhadrappa H, KMC president told TNIE, "We do not want him to join some other hospital. This is a case of impersonation and creation of fake documents. They get hold of some doctor's registration certificate and superimpose their picture on it and create a fake document."
The council in the past few years had moved towards digitization of its records, taking photos and thumbprints of doctors while registration/renewal
Many imposters and those who have a basic knowledge of medicine, pose as doctors in various medical institutes nowadays, sometimes, they get their hands on the doctors' registration numbers. The case, indeed, underlines the importance of perusal of doctor's credentials while hiring by the concerned hospital authorities.
A few months ago, the Delhi medical council also encountered a case where a quack, using a fake MBBS degree and a fake Goa Medical Council was practicing in a Delhi Based Hospital and was only caught after a female doctor filed a medical negligence complaint against him following the death of her brother
Read Also: Every Hospital has to verify the credentials of their Doctors: DMC Registrar
0 comment(s) on Karnataka: "Doctor" found working with Fortis based on Someone Else's Medical council Registration