Karnataka govt asks Centre to include aplastic anaemia in Ayushman Bharat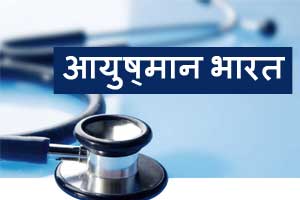 New Delhi: Karnataka Health Minister Shivanand S Patil Tuesday met his Union Health Minister J P Nadda and urged him to include aplastic anaemia in the PMJAY.
The aplastic anaemia disease is rare but a serious blood disorder, in which the bone marrow stops making new blood cells.
The Ayushman Bharat-Pradhan Mantri Jan Arogya Yojana (PMJAY) was recently launched by Prime Minister Narendra Modi from Jharkhand.
In a representation made to the centre, Patil said people suffering from the aplastic anaemia disease are required to undergo bone marrow transplantation or repeated blood transfusion.
"Empathising with the patients, I request your good self to include aplastic anaemia in the list of the Ayushman Bharat scheme," he said.
With increase in such kind of diseases and growing nuclear family, both the centre and state governments should support the patients, he said.
The PMJAY aims to provide a coverage of Rs 5 lakh per family annually, benefiting more than 10.74 crore poor families for secondary and tertiary care hospitalisation through a network of empanelled health care providers.