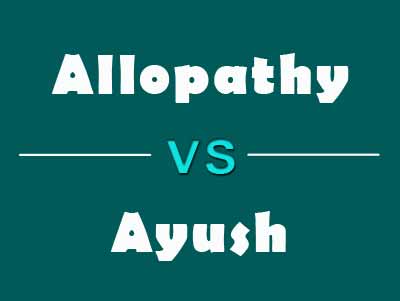 BENGALURU: Responding to a plea filed by allopathic practitioners in the state, the Karnataka High court is reported to have issued a notice to the State government  questioning the government's decision to allow doctors practising Ayruveda, Yoga and Naturopathy, Unani, Siddha and Homoeopathy (AYUSH) system of medicine at primary health centres (PHCs) to prescribe and administer allopathic medicines in an emergency and while implementing Shishu Raksha and other programmes.
Challenging the state government's order which stated that Ayurveda, Siddha and Unani and Homoeopathic (AYUSH) doctors at primary health centres to prescribe allopathic medicines after a six-month training, Karnataka Medical association and two medical practitioners had filed a plea against the said order. The petition also questioned the government policy to impart a six-month training to AYUSH doctors on pharmacology, including the subject of allopathy. This the petitioners stated, was in contravention of IMC regulations that governs who prescribe training in the modern system of medicine
In favour of their plea, the practitioners claimed that it is a dangerous decision in the field of medical profession. The lives of the patients will be in hands of ill-trained medical practitioners if the said order will came in existence. They further said,  "This is a dangerous step by the government in utter disregard to the standards of medical practice and also the safety of patients," reports TOI
Justice A S Bopanna has ordered to sent notices that have been issued to the the secretary, health and family department, and the state-level intra-departmental committee after the hearing.
Medical dialogues team head earlier reported that Karnataka government passed a government order stating that AYUSH doctors working with the state government will be able to prescribe allopathic medicines in emergencies provided they meet the following conditions:
AYUSH practitioners in PHCs should undergo a six-month crash course under senior doctors in district hospitals.
Get Themselves certified by the registration authority under the Karnataka Private Medical Establishment Act-The jurisdictional Deputy Commissioner-headed regulatory committees, set up under the Karnataka Private Medical Establishment Act, should certify trained AYUSH practitioners.
Read also: 6 months of training and AYUSH doctor can practice allopathy in Karnataka
5 comment(s) on Karnataka: HC sends notice to State government on AYUSH practitioners prescribing allopathic medicines