Karnataka: PHCs without doctors, legislator questions government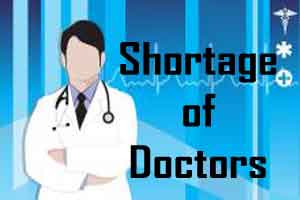 Belagavi:  Many Primary Health Centres in Karnataka are running without doctors and had adversely affected the delivery of health services to the rural poor, Congress legislator Amaregowda L Patil Bayyapur today said.
Speaking during the question hour the member wanted to know from the minister about what steps the government had taken to fill the vacant posts.
Replying Health Minister Shivanand Patil said there was 1065 doctor's post vacant in the state-run hospitals, and the government had called for recruitment through KPSC and shortlisted appointment of 383 doctors.
Out of these 265 had attended counselling and 255 were appointed through a government order in June this year.
However out of these only 156 had reported for the duty, resulting in the shortage of doctors in the government dispensaries.