Karnataka/Tamil Nadu: Amidst Curfew, doctor sneak in patient to save his life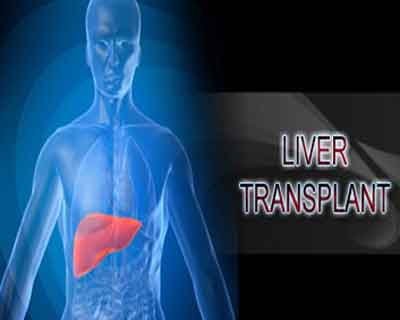 Bengaluru : A 55 year old diabetic patient from here was taken across the tense inter-state border in a wheelchair during the night to Salem in Tamil Nadu for an emergency liver transplant, which saved his life.
"We took the patient in an ambulance to the city's outskirts, put him in a wheel chair, walked 1 km on the National Highway 7, crossed the border and drove to Salem in another ambulance," said a Manipal Hospital doctor on Friday after transplanting the liver in him from a brain-dead donor.
As vehicles of the both the southern states were stoned and burnt by protestors over the sharing of the Cauvery river water, police were not allowing even ambulances with Karnataka number plates to drive into Tamil Nadu across the border.
"They (police) did not want to take chances in allowing our ambulance with a serious patient to cross the border and drive about 200km to Salem for the transplant in view of the prevailing tension over the Cauvery row between the two states and due to shutdown in Tamil Nadu on Friday," Manipal's 44-year-old Consultant Hepatologist Arikichenin Olithselvan told IANS here.
When the family of the donor, of the same age as the patient, agreed for the liver transplant, the hospital rushed the latter to its Salem branch in the night in an ambulance with Tamil Nadu registration number, as it was safer and quieter.
The donor was admitted to Manipal's Salem hospital on Wednesday night after he suffered head injuries in a road accident near Erode, 70km away, and was declared brain-dead.
"We learnt about the availability of a liver for transplant through the Tamil Nadu health department, which has a cadaver transplant programme.
"As the patient had registered with us for a liver transplant, we decided to take him to our branch hospital at Salem in the wee hours for the surgery at a short notice," noted Olithselvan.
A 10-member team of doctors and nurses accompanied the ailing patient to Salem for the transplant in the odd hours with medical equipment and support systems.
"Though the patient hails from Nagpur in central Maharashtra, he was admitted in our Bengaluru hospital two months ago, waiting for a donor as his liver was damaged and could not be treated," recalled Olithselvan.
Expressing relief over the transplant under trying circumstances, Olithselvan said the Hippocratic oath of the doctors and their professional commitment made their ordeal worth the risk to save a patient's life.
"After a 12-hour operation, the recipient is responding well at our Salem hospital," added Olithselvan.