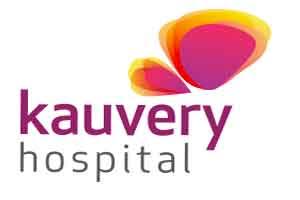 Aims to provide specialized care to older generation
Kauvery Hospital, a hospital chain with 4 branches including Trichy & Chennai launched the Department of Orthogeriatrics for comprehensive orthopedic care to the elderly population in Chennai.
................................ Advertisement ................................
................................ Advertisement ................................
The department was set open by N. Murali, Co-Chairman, Kasturi & Sons Ltd (The Hindu Group of Publications) and Padmashri Awardee Dr. V. S. Natarajan, the Father of Geriatric Medicine. As an inaugural offer, the hospital is offering number of specialized packages including Arthritis Screening package at a special tariff of Rs.750, and Dexa Scan at a special tariff of Rs.1500 that can be availed on or before 31st July 2015
For the same Kauvery hospital has set up 12000 sq ft Orthogeriatrics facility having 15 exclusive in-patient beds, senior-friendly amenities like low level cots and bathrooms with grab bars, physiotherapy and rehabilitation, advanced medical equipments and devices including Dexa-Scan and manpower with expertise in geriatric care. Dr. Aravindan Selvaraj, a renowned orthogeriatrician will head the department.
On the importance of comprehensive Geriatric care, Dr. Aravindan Selvaraj of the hospital said "The United Nations Population Fund (UNFPA) in its study jointly brought out with Help Age International, points that the number of people in the 60+ age group will increase from the current 100 million to 323 million by 2050, constituting 20 percent of India's total population by then. It further predicts the number of people over 80s to increase seven fold. It is also of concern that the study discloses, that around one-fifth of the elderly live alone or only with spouses in both rural and urban areas. These findings underline the fact that with a growing elderly population in the country, there is a need to strengthen geriatric care services so that the increasing health care demands of the elderly can be met."
Author Details
Meghna A Singhania is the founder and Editor-in-Chief at Medical Dialogues. An Economics graduate from Delhi University and a post graduate from London School of Economics and Political Science, her key research interest lies in health economics, and policy making in health and medical sector in the country.
She can be contacted at editorial@medicaldialogues.in.
Contact no. 011-43720751
................................ Advertisement ................................
0 comment(s) on Kauvery Hospital Launches Exclusive Orthogeriatrics Department