Kerala: controversy over cooperative hospital offering diploma in Neuro Technology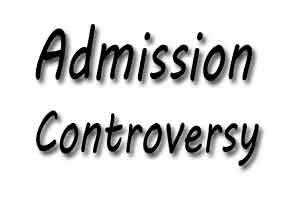 Palakkad-based Mahatma Gandhi Educational Society offering a self-financing diploma course in Neuro Technology at a cooperative hospital has run into a controversy with the Directorate of Medical Education (DME).

The Directorate has stated that the course has not been approved by it. On the contrary, the society has claimed that only after receiving approval from the Directorate that it has gone ahead with an initial intake of 27 students.

As implied by Mr. Rinto, an office-bearer of the State level association of qualified neuro technicians on the matter, the Medical Education Directorate had earlier noted that the hospital was only in a condition to train two students for the annual course. It is mandatory that each centre offering the course should have at least two lecturers and one technician, and we earlier noted that Palakkad hospital has only one qualified technician. In addition, each student is required to pay Rs 40,000 as tuition for this self financed 2-year course. However, with no approval it becomes crucial for each student to be informed about the matter.

He further implied that it is only the Palakkad hospital which is training 27 students in a batch Pariyaram Medical College is offering two seats for the course while Kozhikode medical college has six seats. Besides, Thrissur Lourde Hospital has six seats while Alappuzha Medical college has four seats. Thiruvananthapuram medical college has eight seats and Kottayam Medical college has two seats.

As reported by Hindu, the stand of the directorate is in contradiction with the claim of the society that it was provided with a No Objection Certificate (NOC) by the same agency on September 3, 2015 to start the paramedical course. On January 4, Deepa Devi, Senior Superintendent (paramedical wing) of DME and State Public Information Officer of the directorate, gave an RTI reply to P.K. Rinto of Thrissur saying that the directorate had not conducted any inspection at the cooperative hospital and no approval had been given to its course.

Replying to another RTI question from V.B. Anjumol of Kallara near Kottayam on February 6, the officer repeated the same and said the course was being conducted without the department's consent or approval. Meanwhile, society officials claimed that the course was conducted based on an NOC from the directorate.