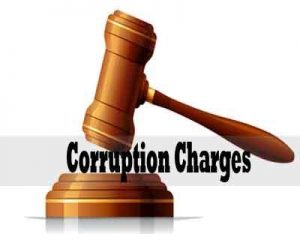 Thiruvananthapuram: A local vigilance court ordered that two retired state health officials, who were sentenced to five-year jail term for involvement in corruption, be sent to jail after getting a report on their medical condition.
The court directive comes following the submission of a report on the health condition of the convicts by a special medical team.
The Vigilance Department found that misappropriation of Rs 1.49 crore took place in 2002 when V.K. Rajan was the Director of Health Services and K. Shylaja was the District Medical Officer.
Based on this, the court on Tuesday sentenced the two to five years of imprisonment, but the two soon after hearing the verdict developed uneasiness and were shifted to a local medical college hospital.
This irked the court, who ordered that a special medical team examine the two and submit a report.
As the medical team submitted its report on Thursday, the court directed that Shylaja be shifted to the women's jail here, while Rajan was asked to be moved to the police cell in the medical college, as he has some health issues.
The court expressed its displeasure and has decided to examine the manner in which the police and the doctors, who treated the two on Tuesday, performed their duty to apparently help the accused.
0 comment(s) on Kerala court orders jail for two former health officials