Kerala : First Delivery at Ayurveda labour room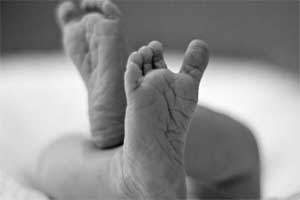 Kerela: The first ayurvedic hospital in the state which offers delivery care services under modern medicine has conducted its first delivery in its modernised labour room.
On Wednesday, the doctors at the Women and Children Hospital of the Government Ayurveda College at Poojappura delivered the baby of Gopika and Sivaprasad from Vattappara.
The labour room, as well as operation theatre facilities for conducting C-section deliveries in case of emergencies, were set up in the hospital at Rs. 1 crore, after the Left Democratic Front (LDF) government assumed office, reports The Hindu.
Speaking about the development, Health Minister K.K. Shylaja told the Hindu, "The facility will improve the prospects of Ayurveda obstetric and gynaecology services in the district."
The facility makes the healthcare institution as the first Ayurveda hospital in the State which also offers delivery care services under modern medicine, with C-section facilities as well. The hospital also provides treatment for various reproductive issues of women, including infertility treatment, menstrual disorders, and pre and postnatal care services.
To make the labour room and the operation theatre more functional, the government had also allowed 29 new posts for the hospital, including that of an anesthesiologist, staff nurses, lab technician, operation theatre technician and Central Sterilisation Room technician, as per the report in The Hindu.