Kerala govt plans mass campaign against antibiotic abuse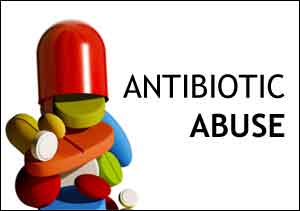 Thiruvananthapuram: The Kerala government is gearing up to launch a campaign against the abuse of antibiotics in the state in the wake of reports that natural resistance power of people was alarmingly decreasing due to its misuse or over consumption.
Besides launching a public campaign about the dangers of irrational antibiotic usage, the government also has plans to bring out an 'Antibiotic Policy' by January next year with strict treatment guidelines for public and private sector doctors in this regard, health department sources said.
With this, the southern state would become the first in the country to bring out its own antibiotic policy, they said.
On the policy, Chief Minister Pinarayi Vijayan had, in a recent Facebook post, said directions had already been given to medical colleges on the usage of antibiotics by different departments under them.
"Unnecessary use of antibiotics is destroying the natural resistance power of people. It is also dangerous that the sale of antibiotics is being carried out without the doctors' prescription. An awareness campaign will be held for doctors and public in this regard," Vijayan said.
According to the health department sources, the indiscriminate use of antibiotics is found to have caused an alarming spurt in 'antimicrobial resistance' (AMR) among people.
'AMR' is the ability of a microorganism like bacteria or viruses to stop an antimicrobial (such as antibiotics, antivirals and antimalarial) from working against it.
State Health Secretary, Rajeev Sadanandan, said the AMR would result in making the present standard treatment modes ineffective, infections persist and push the patients to a life-threatening condition.
Stressing the significance of regulating the antibiotic abuse, he said, as many as six most dangerous drug-resistant microorganisms, listed by the World Health Organisation (WHO), were found in the samples collected from patients who sought treatment in the state medical colleges.
"Irrational use of antibiotics not only kill those bacteria or virus causing the illness but also the good microorganisms protecting the human body from infection," Sadanandan told.
People do not even consult doctors for minor inflectional diseases and consume antibiotics by their own as there is no restrictions for it, he noted.
"Such practice will only do harm rather than any benefit to those people," he added.
Sarada Devi K L of the Department of Microbiology, Government Medical College, here, said not only in the health sectors but strict guidelines on the usage of antibiotics should be implemented in veterinary, agriculture, dairy and aquatic farming, and environment sectors also.
"Antibiotics are largely used as growth promoters in the veterinary sector. When people consume the antibiotic injected-chicken or pig, naturally, it will enter human body, without any direct intake," she told.
The quality of antibiotics is also found to be decreasing now a days and a strict monitoring is needed to ensure the standard of drugs, she added.
The Health Department is planning a week-long awareness campaign from November 13 on the ill-effects of antibiotic misuse.
As part of the drive, strict guidelines would be brought out for the optimal and judicious usage of antibiotics in other departments also.
Antibiotic stewardship committees would be formed in private as well as state-run hospitals to implement various programmes in this regard, department sources added.