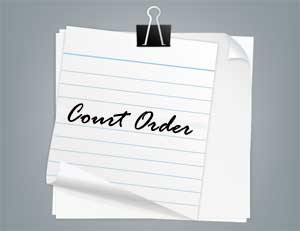 The Kerala High Court has denied permission to a 12-year-old rape survivor to abort her 28-week foetus, after a medical report said it could cause her "permanent" damage.
A division bench declined to grant permission after considering a report from the government-run T D Medical College Hospital, Alappuzha, which said Medical Termination of Pregnancy could result in the girl suffering permanent damage, affecting her future life.
The court said it "cannot now accede to grant the relief in relation to medical termination of pregnancy."
Considering the growth of the foetus, the Medical Board's opinion was that termination of pregnancy at this stage would be more hazardous than going through a term delivery.
In its July 17 order, the court said the report clearly stated that the girl is a well grown healthy adolescent girl.
The Bench, comprising Chief Justice Navaniti Prasad Singh and Justice Raja Vijayaraghavan, said it would be the state's obligation to ensure that the child and the mother, who herself is a child, are sufficiently provided for and looked after, which shall include educating the mother child so as to enable her to get employment.
Apart from this, the Child Welfare Committee should ensure that she gets her due share under the state government's Victim Compensation Scheme. It said the amount so received will be kept in fixed deposit as the victim is minor and the interest therefrom shall only be used for her benefit till she attains majority.
The court also directed the Child Welfare Committee, Kakkanad, Ernakulam, to coordinate all these matters and said "their responsibility would be full and complete in this regard."
The girl, raped by her kin, who is also a minor, is currently staying at a special care home here.
The case was reported from a village near here a few months ago.
The boy was booked for rape under the Indian Penal Code (IPC) and the Protection of Children from Sexual Offences (POCSO) Act.
Read also: SC notice to Centre on PIL seeking 10 yr old rape survivor's abortion
0 comment(s) on Kerala HC denies permission to 12 yr old girl to terminate 28 week pregnancy