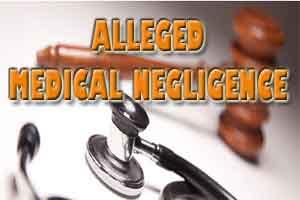 Kerala: The State Human Rights Commission has taken note of an alleged case of medical negligence which resulted in a partial paralysis of a child victim-because of a dog bite.
The constitution of a medical board is now examining the child's condition, as directed by the commission and his health report will be submitted to the District Medical Officer later.
It has now ordered an inquiry to look into the case and investigate the role of Child Welfare Authority which had earlier promised free treatment for the child. However, it later retracted on its promise, which has irked the human rights commission to probe its role thoroughly in the case.
In addition, the role of the District Medical Office, Thiruvannathapuram; Chairman of Child Welfare Authority; National Health Mission District Programme Officer; Mission Director of Arogya Keralam project, District Collector and the Secretary of Child Welfare Council is being probed, and they have reportedly been asked to give an explanation on the issue.
As reported by Express, the order came in the wake of a petition by S Shena of Kamukarakonam in the capital. Sheena's son Darush was three years old when a neigbour's pet dog bit on his face. The child was rushed to Government General Hospital where the doctor administered two injections on the face. The child soon contracted fever. The child was referred to SAT Hospital where doctors detected infection in the his brain.
The child was later shifted to Christian Medical College, Vellore. However, the Child Welfare Authority took no steps to arrange free treatment, the petitioner alleged. The respondents have been asked to submit explanation before June 7. The case will be taken up on June 27.
0 comment(s) on Kerala: Human Rights Commission to probe alleged medical negligence case