Kerala keen on affordable drug manufacturing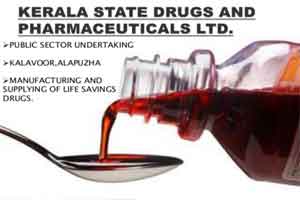 Kerala minister says he is open to investment in drug manufacturing estimated to be a 1000 crore market in the state

PK Kunhalikutty, a state minister in Kerala is keen to sanction a study to explore the potential for drug manufacturing companies in the state. PK has shared his comments on the estimated size of the drugs market to be 1000 crore in Kerala.

With a sole objective to introduce affordable drugs for all, the state minister has expressed interest in associating with mini-ratna company HLL Life Care ltd , headquartered in the capital city. As reported by IANS, the company is in the process of implementing a Rs 594 crore integrated vaccines project at Chengalpet near Chennai.

The state owned Kerala State Drugs and Pharmaceuticals currently manufactures drugs in the state. However, PK has expressed concern over the slow process of manufacturing at the firm citing culture reasons. The minister is of the opinion that with time there are new and easy ways to manufacture medicines now.