Kerala revises Maternity leave period for residents doctors at government medical colleges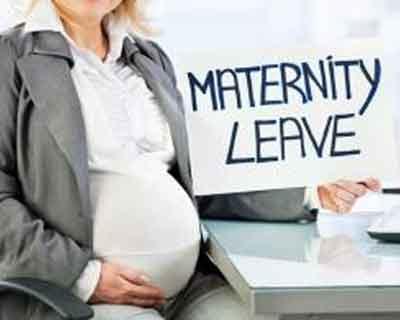 Kerala: Through a recent notice , the Health & Family Welfare Department, Government of Kerala has revised the maternity leave period  for the Postgraduate Medical students working as residents at various government medical colleges and hospitals

The move comes in the form of amendment of the Residency Manual 2009 for the academic residency programme to bring it on the lines of the Maternity Benefit Amendment Act .2017. The move revises the residency leave period from 12 weeks earlier to now 26 weeks (6 month) for all woman employees (contractual or consultations).

"As per Residency Manual 2009, Maternity leave up to four months was allowed with full stipend for women residents. The Maternity Benefit Amendment Act .2017 revised the maternity leaves from 12 weeks to 26 weeks (6 months) as per the Labour and Employment Act 2017 which states that the applicability of this revision is extended to all women employees. (contractual or consultations). Now the Director of Medical Education, as per letter read as 3rd above, has requested to modify the maternity leave period in the Residency Manual from 4 to 6 months ," the order clearly stated

"Government have examined the matter in detail and are pleased to order that the maternity leave period in the residency manual is extended from 4 months to 6 months (from 12 wicks to 26 weeks) with full stipend," the order stated

"They are also eligible for stipend for the extended period of the course due to maternity leave availed," the order clarified.

With the issuance of a Government Order (GO) in the year 2009, the Residency Programme has been implemented in Government Medical Colleges in the State by increasing stipend and sanctioning some other benefits to the Postgraduate Medical students. Along with the order a manual for Residency Programme elaborating .the features and working pattern, duties of the Residents and Medical Officers and other norms of the programme is also implemented with the condition that which can be modified from time to time by the Government in overall public interest.