Kerala: Six held, doctor's strike called off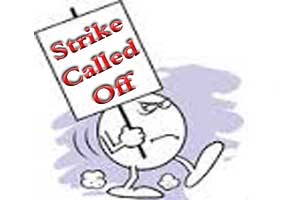 Thiruvananthapuram: A state wise strike of doctors in Kerela under the leadership of  the Kerala Government Medical Officers Association (KGMOA) and Indian Medical Association (IMA) has been called off, after the police arrested 6 people for manhandling a doctor in Arookutty Health centre, Alappuzha and his residence.
Gokul, the main accused has been held in custody.The doctors of government hospitals in Alappuzha who had gone on strike on Wednesday, demanding severe action in the case, continued with the agitation throughout the day. They strike practically called a shut on the OP and IP divisions of the hospital. However, doctors  continued  working in the casualty department of the Taluk & General hospitals .
The agitation took off after RV Varun, a doctor was mobbed and thrashed outside his house and stones pelted at his residence by local residents and relatives of the patient, who had died in Aarookutty.
On Tuesday, a local resident named Gangadharan was taken to Dr.Varun's residence after he complained of chest pain. The doctor told him to have an ECG done. On the basis of the report, Dr. Varun advised treatment . Although the patient was taken to a hospital for the same, his life could not be saved.
Local residents and the relatives reached Dr. Varun at home, alleging delay in getting treatment. Matters went out of hand and the crowd became rough with the practitioner thrashing him thoughtlessly. He is now undergoing treatment in Ernakulam General Hospital.