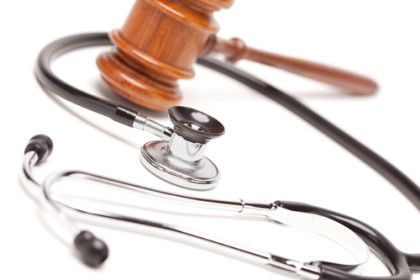 Thiruvananthapuram: Ernakulam Medical Centre in Kerala has been asked to pay a compensation of Rs 25 lakhs to the family of a deceased,whose body was mistakenly handed over to another family for cremation.
The case is of one Mr Purushothaman, a retired district registrar in the state registration department who was seeking treatment for his ailments in the Nephrology Department of the hospital. He was undergoing dialysis twice a week for about 4 months. On December 30, 2009 he died following a cardiac arrest. As the 3 elder daughters of the patient were out of station, the hospital took over the custody of the dead body and stored it in the mortuary.
Another pateint, Lt. Col .A.P. Kanthy, aged about 88 years who had been admitted in the hospital with breathlessness and other complaints, died while undergoing treatment on December 31,2009. A day later, relatives of this patient were mistakenly handed over the body of Purushothaman rather than that of deceased Kanthy,who later performed a cremation ceremony with the dead body.
................................ Advertisement ................................
The blunder was discovered when Purushothaman's relatives had come to claim the body and instead were given the dead body of late Lt. Col. A.P Kanthy. Thereafter the dead body of the latter was released to his own relatives and the cremation formalities were done for a second time.
The hospital, denying allegations of carelessness held the family members of Lt Col A P Kanthy responsible for the blunder, saying that they had wrongly identified the body and that the complaint had been settled between both families.
................................ Advertisement ................................
The consumer forum, however dismissed the hospital's claims, as evidence post police investigation revealed  that the hospital staff had acted without thoroughness, releasing the wrong body to the wrong family. The hospital was directed to pay a compensation of Rs 25 lakhs as against the demanded compensation of Rs 1 crore.
You can read the full judgement below
Author Details
................................ Advertisement ................................
2 comment(s) on Kerala: Hospital directed to pay Rs 25 lakhs for handing over dead body to wrong family