Kidney racket: Police set to ask for Red Corner Notice against Delhi Doctor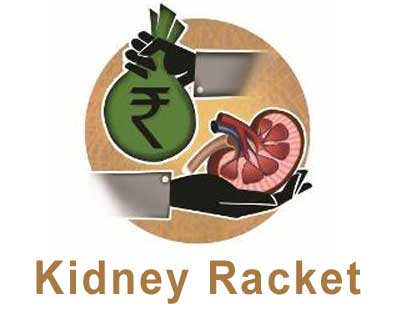 Kanpur: The police authorities have planned to request the centre to issue a Red Corner Notice (RCN) against a Delhi doctor for allegedly being involved in the recently busted Kidney Racket.
A Red Corner Notice is issued by the Interpol location and provisional arrest of a criminal not present in the country. Interpol acts on an RCN after a request is made by a member country.
The Medical dialogues team recently reported that six people associated with
kidney racket
, running in three different states as well as overseas were arrested by the police. The Delhi doctor was found being associated with the gang by the investigation team.
The concerned doctor from Delhi, identified as Ketan Kaushik, allegedly an associate of the gang allegedly provided the kidney to the overseas clients and charged them higher compared to the Indian recipient.
Read Also: Six-member Kidney Racket busted, Delhi doctor coordinated with overseas buyer
Two of the gang members admitted that they met the doctor in Delhi several times to discuss kidney transplants after trapping poor gullible donors.
The doctor would charge allegedly Rs 1.25 crore for a recipient of a kidney from abroad. If the recipient travelled to India, he would charge them Rs 75 lakh. If the surgeries took place overseas, the doctor sent the donor to the country where the recipient was based. If a recipient from abroad agreed to undergo surgery in India, Dr Ketan would coordinate between the receiver and donor and arrange surgeons too, but for an extra fee.
SP (South) Raveena Tyagi told the
TOI
, "We are in the process of getting in touch with the ministry of foreign affairs and get a RCN issued against Dr Ketan Kaushik, which allows member countries to detain or arrest an accused pending extradition,"
"We want an RCN against Kaushik as he had a very wide offshore network and there are chances that he may have fled abroad," another police official added.
The police further informed TOI, "The kingpin of the racket T Rajkumar Rao and one of the six arrested on Sunday told police that Kaushik was very clever. Rao said Kaushik used to meet him at different location each time."