Kidney racket: Police to make arrests under the Transplantation Of Human Organs Act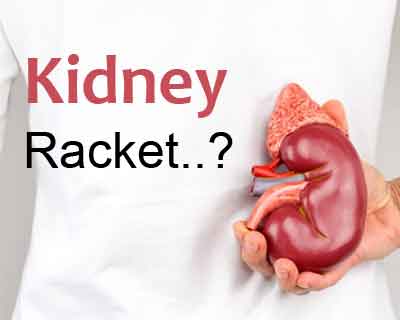 New Delhi: The Delhi government has given the nod to police to book those arrested for running a kidney racket at a private hospital here in June under the Transplantation Of Human Organs Act.
The Delhi Police had in August written a letter to the Secretary of the Health department requesting permission to prosecute the accused in the case under the Act.
The response to the letter sanctioning prosecution came around 20 days ago. The relevant sections under the Act will be added to the supplementary charge sheet, sources said.
The delay was due to the change of the Health Secretary.
With the arrest of five persons, including the personal secretaries of a neurologist in Apollo Hospital, police had in June unearthed the kidney trading racket. It used to lure poor people across several states to sell their kidney off and also hound for people desperately looking out for kidney for transplant.
They allegedly forged documents to establish relationship between the donors and the recipients in order to adhere to the law. They used to charge Rs 40-50 lakh from the recipients, of which not even 10 per cent reached the donors.
Police had in September filed a 1000-page charge sheet in the case against 17 accused including the rackets alleged kingpin T Rajkumar Rao, personal assistants of senior doctors at Apollo Hospital, donors and some recipients.
They had arrested 13 accused by the end of July, while four others surrendered before a court in August.