Kidney Racket unearthed at Uttarakhand, Police launch hunt for Doctor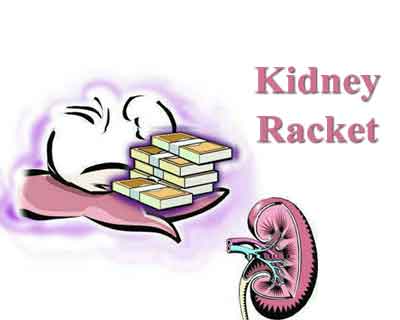 Uttarakhand: In a joint operation conducted by the Haridwar and Dehradun police, authorities have busted a kidney racket, and are now on the hunt for the medical practitioner who used to perform the illegal operations on victims.
The racket had its base at an unregistered charitable hospital in Dehradun by the name of  Gangotri Charitable Hospital.
The racket was unearthed when two persons from Kolkata were being packed off to Delhi without being paid the amount they were promised in lieu of one kidney each, Dehradun SSP Nivedita Kukreti said. A middleman from Mumbai, Javed, who had negotiated the deal with them was subsequently arrested from the forests surrounding Lal Tappad between Nepali Farm and Bhaniyawala area of Rishikesh where the hospital was situated, she said.
He is being interrogated, she added.
PTI reports that the doctor involved in the racket, Amit Rawat, and Rajiv Chaudhry, who ran the hospital after taking it on a lease from Arun Pandey of Allahabad, were on the run, she said.
The two people whose kidneys were removed were Krishna Das and Sheikh Taj Ali and they were paid Rs 3 lakh each for the same. Two other persons--Sushma from Kolkata and Mauji Bhai from Gujarat--were waiting at the hospital for their kidneys to be removed in return for money.However, police came to know about the racket before they could be operated upon, the SSP said.
Hosptial unregistered
With the unrevaleing of the racket, a three-member committee constituted by the health department inspected the Gangotri Charitable Trust and found that the hospital did not have requisite registration or licenses. Efforts are being made to nab the absonding doctors