Kidney Racket Update : Apollo sets probe panel under chairmanship of Retd Justice Mukul Mudgal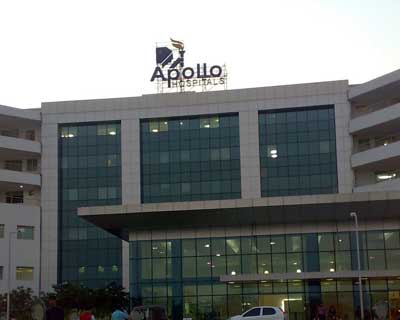 New Delhi: Following reports of kidney racket being exposed at Delhi's premier Apollo Indraprastha hospital , and the involvement of some of the Staff working for doctors at the hospital, the institute has decided to begin its own investigations concerning the matter.
It is reported that in the light  of the investigation into the alleged organ sale racket in Delhi, Indraprastha Medical Corporation Limited (Indraprastha Apollo Hospitals) has constituted an independent inquiry committee to look into the matter.
 The hospital has invited eminent jurist, Hon'ble (Retd) Justice Shri Mukul Mudgal, former Chief Justice of the Punjab & Haryana High Court to head the committee. Joining him shall be forensic expert, Shri N.C. Sood along with an eminent medical professional.
The committee shall study the existing system for authorization in the hospital and give its recommendations to ensure that the current approval mechanisms are strengthened. In the interest of patient safety, it would also suggest safeguards to ensure that such an incident is not repeated in the future.
In a press release informing about the committee , the hospital representatives added:-
 "Indraprastha Apollo Hospitals has always abided by the law and prides itself as being a responsible healthcare provider with the highest levels of ethics and clinical excellence. The safety and well being of our patients is paramount and we shall take all necessary steps to ensure this intent is met with."
This panel is besides a panel set up by the Delhi Government to investigate the matter.


It is reported that the AAP government on Monday had set up a five-member panel to investigate the kidney racket busted at Indraprastha Apollo Hospital in Delhi and asked it to submit its report within 15 days.

Delhi Health Minister Satyendar Jain said the committee will probe whether there were procedural lapses on the part of the hospital. The government probe panel, headed by Dr D K Tampe, dean of Maulana Azad Medical College, has been asked to submit an interim report within one week.

"Special panel will investigate whether laid down approval protocols were followed by the hospital. It will also re-examine the documentation and interview process by the authorisation committee of the hospital concerned," said a senior government official.

The minister said that the committee will also give suggestions on updating a list of guiding principles and best practices in the area of organ donation.

"The committee is directed to submit an interim report regarding the five cases of organ sale detected so far within one week and a detailed report within a fortnight," said an order issued by the Health and Family Welfare Department.