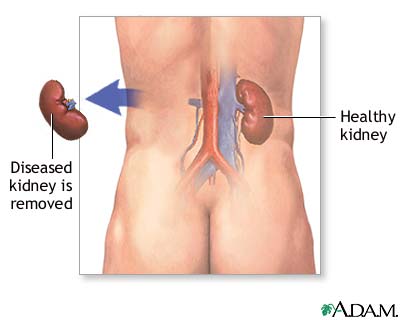 Nearly two months after an AIIMS probe panel found no breach of standard protocols in the surgery of a minor girl whose both kidney were allegedly removed, the Head of Paediatric Surgery Department has sought operative details of the case from the hospital authorities.
Dr D K Gupta, Head of the Department of Paediatric Surgery, in his letter to the AIIMS Medical Superintendent has stated that the doctor concerned, Dr M Srinivas, has not submitted any clinical or operative details despite the AIIMS administration and the Union Health Ministry asking for it.
"An enquiry committee had been instituted to go into the details and circumstances leading to removal of the functioning kidney by Professor M Srinivas in a patient during the period of my absence. This patient is still in the AB-5 ward and undergoing dialysis at frequent intervals.
"Professor Srinivas has not submitted any clinical or operative details despite the AIIMS administration and the Ministry of Health asking for the same. It is hereby requested to kindly issue a copy of the enquiry report about this case for the information and departmental record," said the letter, dated July 15.
When contacted, Health Ministry officials, however, refused that it had sought any details regarding the case.
The incident happened in March. The father of the six-year-old girl alleged that Dr Srinivas while operating upon his daughter had removed both her kidneys on March 13 following which AIIMS had constituted a high-powered committee to probe the allegations.
The Committee in its report had said there was no breach of standard protocols as it was a "rare case of congenital fusion of two kidneys". Further it said that in this case, left kidney was grossly hydronephrotic and enlarged in size.
"It was fused with the opposite kidney. The huge enlargement of the left kidney displaced the fused right kidney towards right side and hence on all preoperative imaging appeared as a normal kidney," it said.
The committee, chaired by Dr V Bhatnagar, also noted that "seeing the preoperative protocols followed at AIIMS, no standard protocols were breached".
0 comment(s) on Kidney removal at AIIMS: HoD seeks case details