Kidney scam: Nephrologist held for illegal transplantation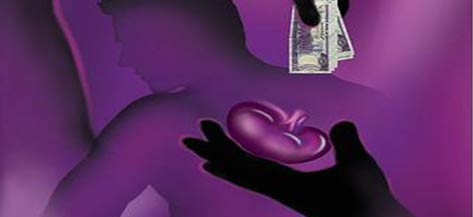 Vishakhapatnam: A Nephrologist along with an Ayurveda practitioner have been arrested by the local police for allegedly being involved in illegal kidney transplantation.
The matter came into light after a 32-year-old, Pardhasaradhi, a resident of Kukatapalli in Hyderabad, came across an online advertisement for kidney donors. As he was going through financial crunches he decided to sell his organ through an agent.
The agent, from Bengaluru, brought him in contact with a broker, a 34-year-old Ayurveda degree holder from Bengaluru, who further connected him with a nephrologist from one Sraddha Hospital to perform the medical procedure.
The broker, who allegedly had a tie-up with the hospital, set up a deal between the donor and the nephrologist. The donor was allegedly promised that he will be given Rs 12 lakh for donating a
kidney
to a patient.
Read Also: Hyderabad: Major International Kidney Racket BUSTED; 3 Arrested
To facilitate the transplantation of the kidney, a fake Aadhar ID of the donor was created where his name was changed to disguise him as a brother of the kidney recipient.
After the transplantation procedure was performed, he was allegedly paid Rs 5 lakh instead of the promised amount of Rs 12 lakh.
The donor, after realizing that he was cheated, approached the approached Maharani police and registered a complaint in this regard. The complaint was filed under Sections 18 and 19 of Andhra Pradesh Transplantation of Human Organs Act followed by a police investigation.
The Commissioner of Police Mahesh Chandra Laddha informed the
New Indian Express
, "They struck a deal for Rs23 lakh -- Rs12 lakh payable to the donor and Rs 11 lakh to the doctor. After this, the donor went to Benguluru to undergo blood tests. After transplantation process was carried out at Sradhha Hospital on July 17, 2018, Pardhasaradhi was paid only Rs 5 lakh."
The police investigation revealed that Sraddha Hospital performed 10-12 kidney transplants in 2017.
"We are verifying whether all the previous transplants were done legally or not. In another 2-3 days, we will gather all the details and take action against the hospital management and all those involved in the illegal organ transplantation," Laddha added.